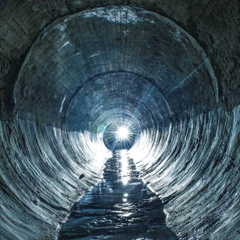 I'm no great fan of averages, and I'm no great fan of unsupported rules of thumb, either. Perhaps the best (or worst, depending on your perspective) example is the longstanding urban myth that we need to target 3* pipeline coverage in order to reliably reach our revenue targets.
I have no idea where this came from, although I have a sneaking suspicion that it may have originated from the same source that brought us BANT qualification and other similarly discredited principles. It certainly has no place in any value-selling strategy.
As a number of recent client assignments have proven, there is so much variation in sales environments that the 3* rule-of-thumb can't be justified by any rational assessment of the underlaying data. The required coverage number clearly varies from one organisation to another...
There are many factors that influence required sales pipeline coverage. Reputation and market presence have an impact - for example, established leading brands appear to require less pipeline coverage than relatively unknown start-ups.
Whether the solution is a required or a discretionary purchase also has an impact: if the customer is inevitably going to buy something from someone, then the chances of winning their business are higher than if there is a very real chance that the prospect will decide to "do nothing".
And those are just a few of the external factors affecting the level of pipeline coverage required...
When it comes to internal factors, all the results suggest that deal type has a huge influence on the level of coverage required. For example, an opportunity might be:
Net new business (we have never sold to the organisation before)
A new project in an existing customer
An extension of an existing project (such as more users or increased functionality)
An upgrade or migration from an existing version of the solution to a new one
In every situation I have analysed, there are huge differences in opportunity conversion between each of these opportunity types (usually net new business requires a far higher level of pipeline coverage than the others).
It's not just the overall conversion rates that differ: these different deal types usually have dramatically different average sales cycles, times-in-stage, and conversion rates from stage to stage, not to mention our level of confidence in the projected close dates.
And I'm sure that you will also have observed that different sales people can have significantly and consistently different success rates even when it comes to apparently similar opportunities.
Given this, why do so many CRM implementations still treat opportunities as if they all behave in a similar way? And why do so many sales leaders and CEOs still cling on to the 3* coverage rule-of-thumb in spite of all the evidence to the contrary?
There is, after all, no excuse: any decent CRM system can be configured so that it recognises that there are different types of opportunity. And a regular analysis of outcomes can provide much more accurate guidance when it comes to appropriate benchmarks for required pipeline coverage, conversion rates and so on...
Of course, we have to acknowledge the issue in the first place, and we have to see value in doing something about it. We have to recognise that an over-simplistic approach to pipeline modelling and revenue forecasting is likely to result in naïve assumptions and unpleasant surprises.
We have to acknowledge that an evidence-based, data-driven approach is likely to bring much higher levels of forecast accuracy, and that we can apply analytic insights to (for example) target areas where individual sales people have room for improvement.
Fortunately, we no longer have to rely on brute-force spreadsheet comparisons or corporate analytics platforms that require in-depth (and often scarce, expensive and/or untimely) IT expertise to set them up.
Dedicated sales analytics solutions like InsightSquared are enabling salesforce.com users to make much better-informed evidence-based decisions about pipeline coverage and revenue forecasting.
And new-generation CRM solutions like Membrain are making it far easier to manage multiple separate pipelines that reflect our different opportunity types and likely outcomes.
As with so many other aspects of modern selling, it's time to put the wet finger and the rule-of-thumb away, and start using our own real-world data to make smarter decisions.
ABOUT THE AUTHOR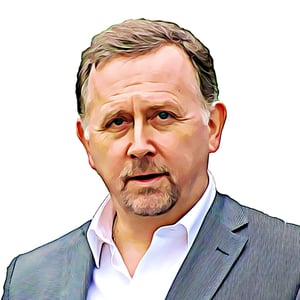 Bob Apollo is a Fellow of the Association of Professional Sales, an award-winning blogger, a confident and entertaining event speaker and workshop leader, a regular contributor to the International Journal of Sales Transformation and the founder of UK-based Inflexion-Point Strategy Partners, the B2B value-selling experts.

Following a varied and successful career spanning start-ups, scale-ups and corporates Bob now works as an adviser to some of today's most ambitious B2B-focused sales organisations, equipping and enabling them to accelerate revenue growth and transform sales effectiveness by implementing the proven principles of value-based selling.