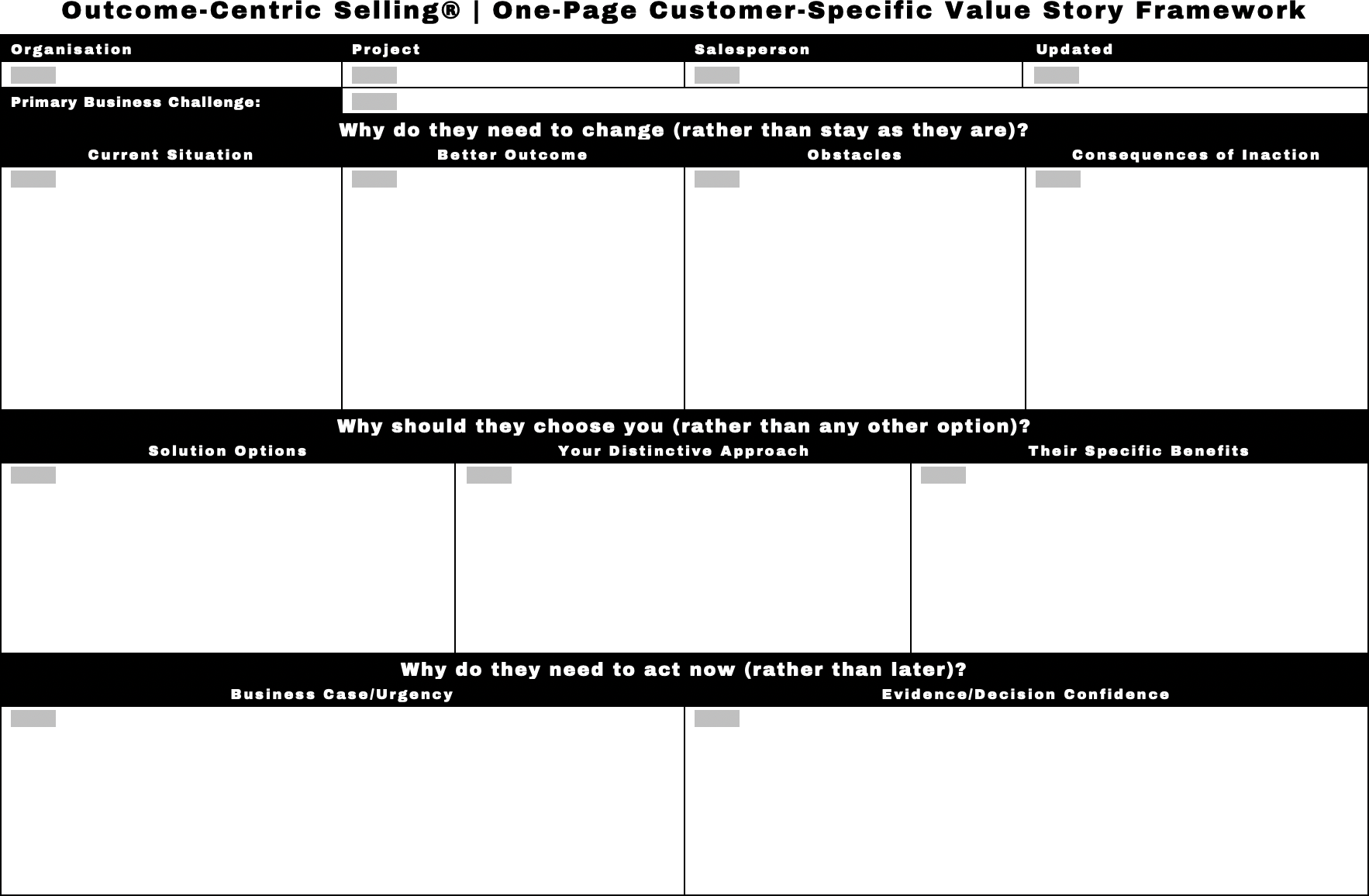 Generic value propositions, although they might be of some use in persuading potential prospects to make initial contact with you as a potential vendor, aren't very helpful when it comes to setting your customer's expectations about the specific value that they will derive from implementing your proposed solution.
Each customer's circumstances are different, and your value narrative needs to be tailored to their specific situation - and their particular priorities. It also needs to do more than simply communicate the value of your proposed solution - it must also answer the customer's three critical questions whenever they evaluate any significant investment:
Why do they need to change at all, rather than stick with the status quo?
Why should they choose you, rather than any of their other options?
Why do they need to act now, rather than later?
If any of these questions are incomplete or unsatisfactory, the chances are that your potential customer will at best delay their decision and may abandon the project altogether. And yet far too many sales proposals still focus on answering the second question ("why us?") while ignoring the first question and paying lip service at best to the third.
Read More