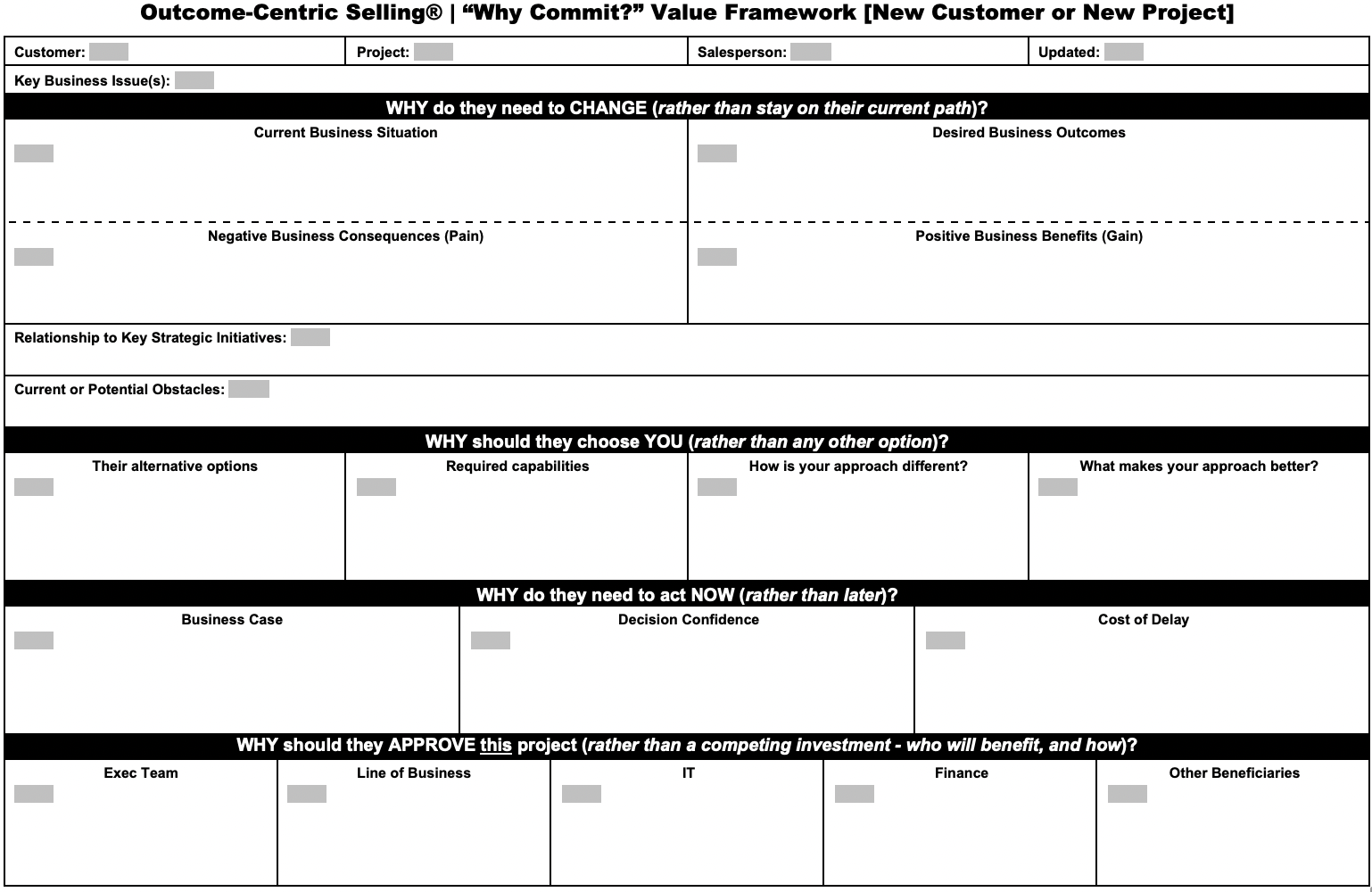 If your prospective customer is seriously evaluating a new project that involves both a significant investment and a change to their existing approach or environment, it is close-to-inevitable that they will be seeking clear answers to 4 key questions (and a clear consensus across all key members of their decision-making and approval stakeholder groups) before they will be prepared to make a commitment:
WHY do they need to CHANGE (rather than stay on their current path)?
WHY should they choose YOU (rather than any other option)?
WHY do they need to act NOW (rather than later)?

WHY should they APPROVE this project (rather than a competing investment - who will benefit, and how)?
If there is any uncertainty, ambiguity, lack of substance or doubt about any of the answers, your prospective customer is likely (at best) to delay their decision until things have been resolved, or to abandon their project and stick with the status quo (statistically the most common outcome).
That's why it is so important that salespeople follow a process that ensures that all of these elements are covered in their sales conversations and captured in their proposal to the customer - and it's why we've updated our "why commit" value story framework...
Read More