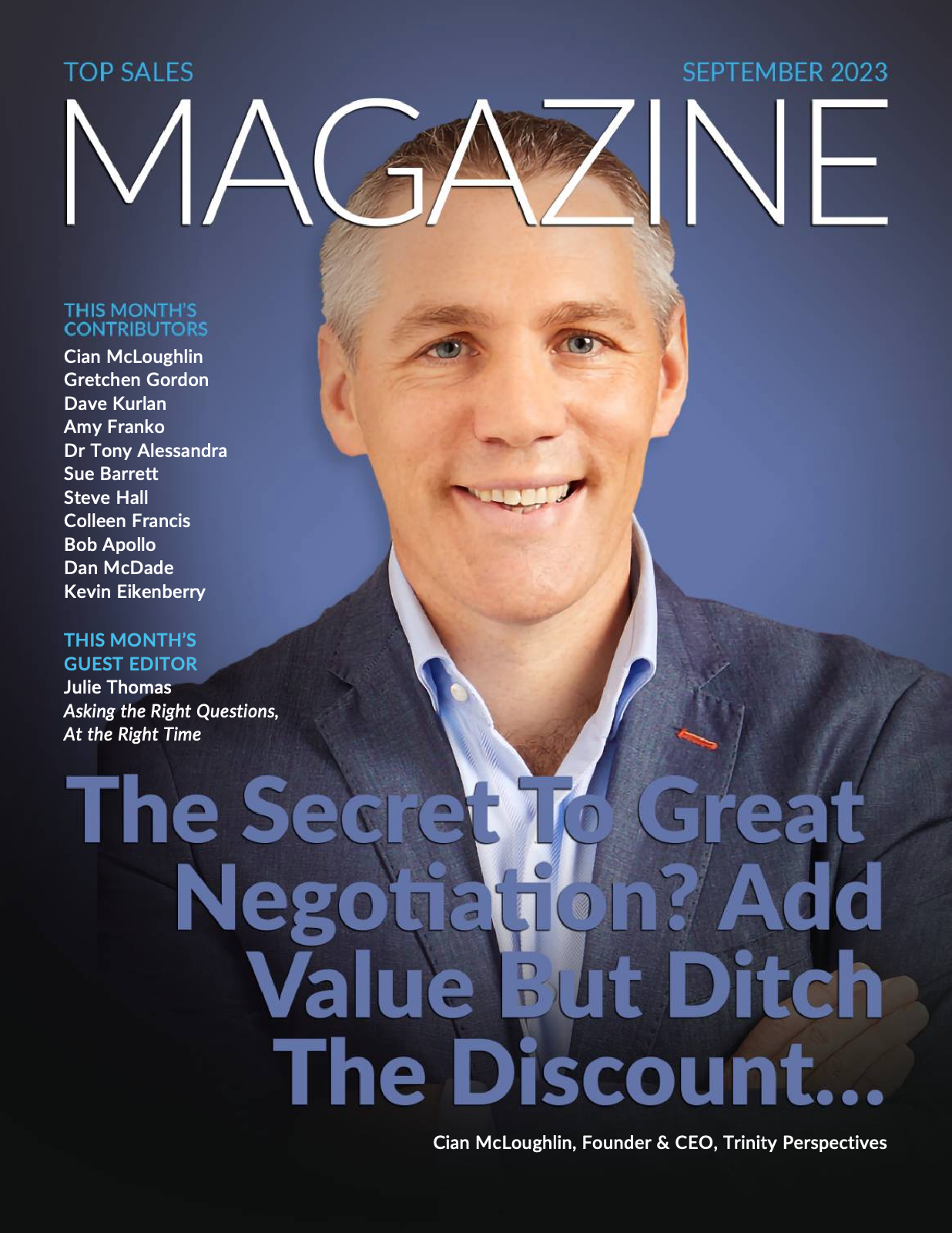 This article first appeared in the September edition of Top Sales Magazine ...
The ability to ask the right questions, in the right way, at the right time, has always been one of those critical sales skills that separate the best salespeople from the rest.
In a SPIN?
"SPIN® Selling" by Neil Rackham - based on a huge volume of original research - identified four different key question types and proved that top-performing salespeople use them in ways that drive very different outcomes. Here are Rackham's 4 original questions, which I have redefined to reflect today's sales environment:
The first type, situational questions, involve gathering important information about our prospective customer's current situation, circumstances, environment, and future trends

Problem questions are about uncovering our customer's current and potential business issues - the things they need to fix, avoid, or achieve

Implication questions are about exploring the impact and consequences at an organisational and personal level of the issues they have acknowledged

Need-payoff (also called need-value) questions are about confirming the value of dealing decisively with the issues as well as the distinctively superior outcomes that our approach can deliver
The SPIN® Selling book implied, but did not explicitly name, a fifth question type that has also proved to be very important:
Commitment questions, which allow us to establish whether our prospect is ready to make a significant commitment that will advance their buying decision journey (and our sales process)
These commitment questions are, I believe, the axis around which all the other question types revolve - and are key to qualifying the opportunity, moving it forwards, and measuring our progress.
Read More