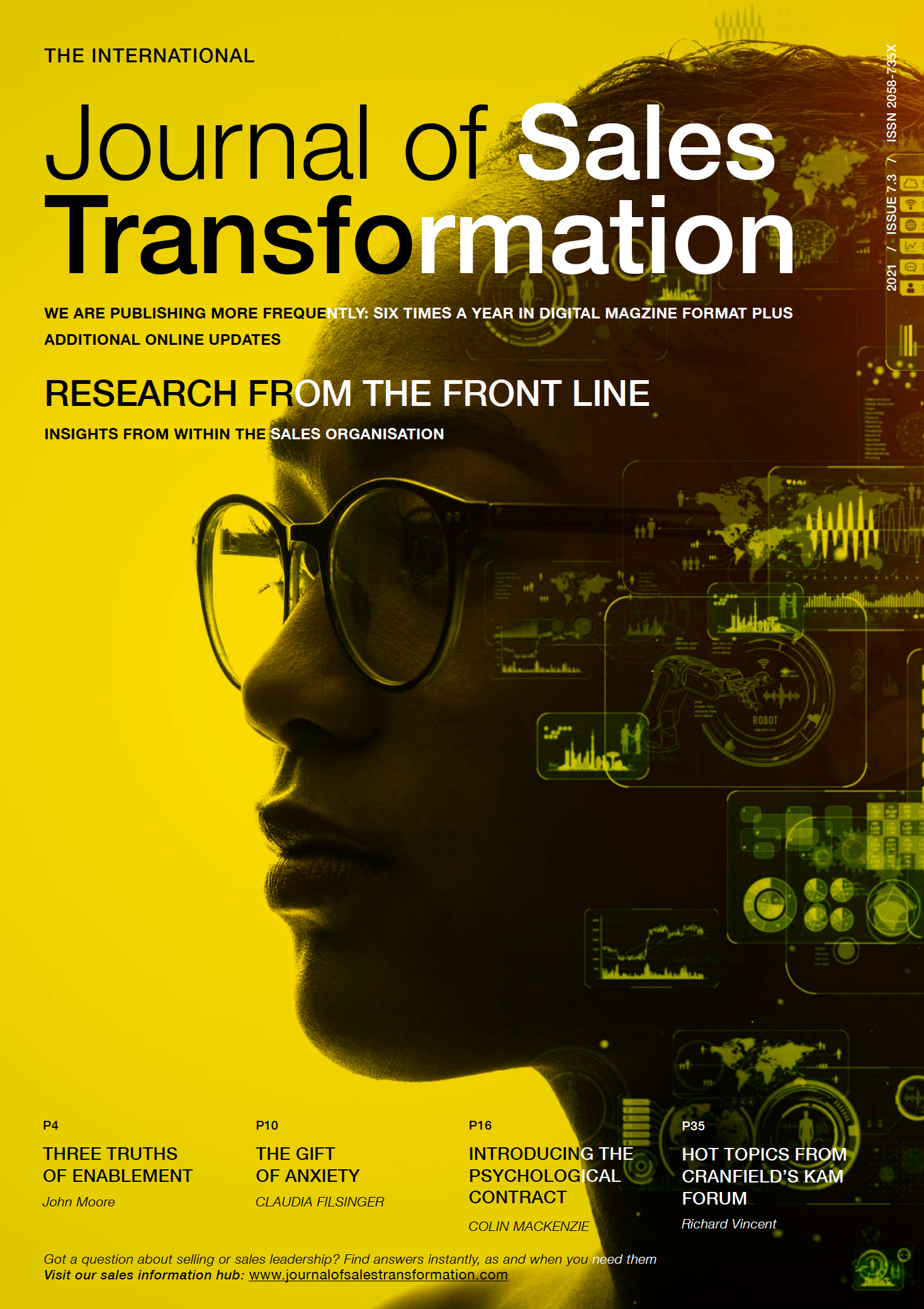 This article was first published in issue 7.3 of the International Journal of Sales Transformation, and I'm very pleased to be able to share it here...
What's the one thing that separates truly effective first level B2B sales managers from the rest? You can make a case for their ability to motivate, or to create an environment of responsibility and accountability, but there's good reason to believe that their ability to coach, develop and get the best out of their people is their single most important asset.
But there's a problem: although coaching is a trainable skill, few first level sales managers have been formally trained in it. Even sales organisation that invest significantly in training their salespeople frequently fail to invest appropriately in developing the skills of their managers - despite the obvious impact that these sorts of investments could have on their long-term success.
Compounding the problem, few first level sales managers spend anything like enough time on coaching or establish a regular cadence for it. Although studies from Objective Management Group and others suggest that front line sales managers need to invest anything from a quarter to a third of their time on coaching, many spend less than 10% of their time on it, and often don't do even that particularly well.
It doesn't help that many sales managers are appointed to their first sales management role primarily because of the results they achieved as salespeople. But the correlation between being a great salesperson and a good sales manager is questionable - particularly if the salesperson's results were achieved because of a lucky territory assignment or (worse) a single-minded lone wolf style determination to succeed at all costs regardless of the consequences...
Read More