PLEASE FOLLOW THESE SIMPLE STEPS TO BOOK A CALL
Would you like to learn more about Outcome-Centric Selling®, and explore its potential in your own sales organisation? Here's how to book a call:
Start by selecting a date in the panel on the right
Then choose how long you want to meet for
Then make sure you set your local timezone
Then choose a time for our call
Then provide your details
You'll receive an email confirmation by return. BTW, the system uses a 24-HOUR CLOCK - i.e., 03:00 equals 3am in your local timezone (and not 3pm).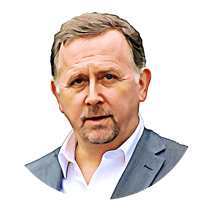 ...I'm looking forward to our conversation!