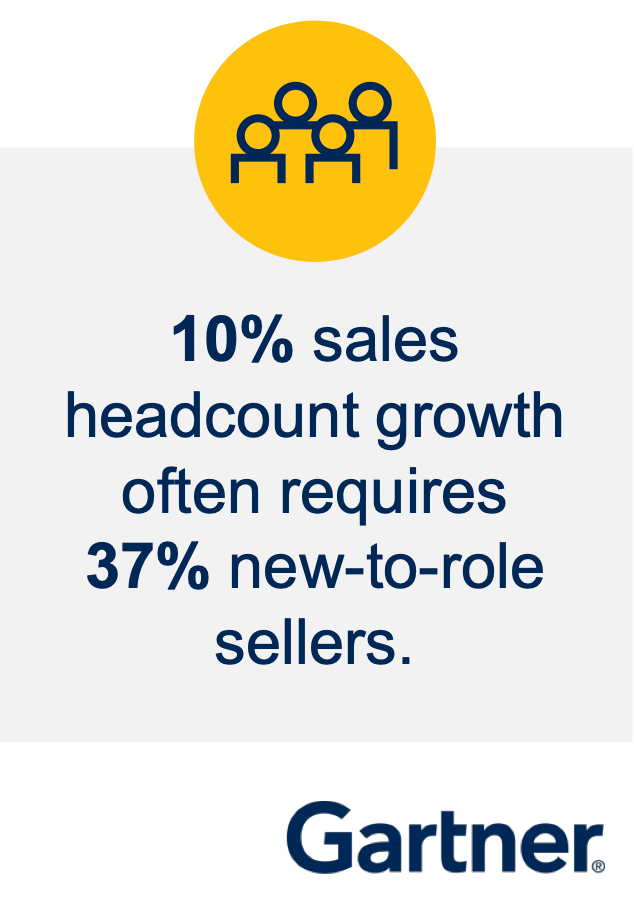 Gartner's latest guidance for Chief Sales Officers [Leadership Vision 2023: 3 strategic actions for success] contains a conclusion that I believe every sales leader will recognize: retaining and building a high-performing sales team is harder than ever.
The challenging economic climate and the increasing expectations of B2B buyers means that mediocre salespeople who lack the necessary attitudes, behaviors and competencies will struggle even more than they might previously have done to win business.
Gartner's research shows that hiring is taking longer, retaining talent is becoming harder, and new hires are more expensive. They have found that achieving a 10% sales headcount growth often requires 37% new-to-role sellers. In this challenging climate, I believe that great sales organizations will become stronger and weak sales organizations will become weaker, and the gap between these two groups will widen.
No sales leader or CEO wants to be trapped on the weaker side of this growing divide...
Read More