INTRODUCING THE VALUE SELLING SYSTEM®
According to SiriusDecisions, one of today's most significant frustrations for CEOs and sales leaders is their salespeople's apparent inability to make a sufficiently compelling connection between the strategic business value of their offerings and the strategic business issues of their customers.
The consequences of this sales value gap can be seen in longer sales cycles, declining win rates and increasing price pressures - and without clearly communicated strategic business value, it should be no surprise that more than 50% of forecasted late-stage opportunities end with the customer deciding to do nothing.
When customers see little difference between their current situation and their future potential, their natural inclination is to stick with the status quo. And even if they conclude that change is necessary, if they see little difference between their potential options, they will tend to choose the cheapest or lowest risk solution.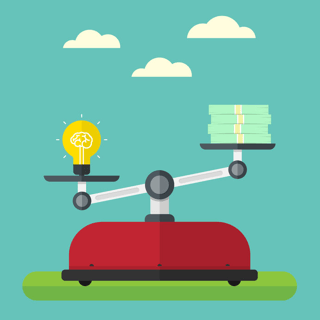 Before your salespeople can successfully position the differentiated value of your solution, they must first establish the strategic value of dealing with their customer's key business challenges - and then they need to prove how and why your approach is uniquely capable of delivering better business outcomes than any other credible option.
That's why we developed the VALUE SELLING SYSTEM®. Incorporating the latest sales best practices and optimised for complex B2B sales environments, it provides a flexible framework that enhances sales effectiveness by combining customisable sales processes, behaviour-changing training, effective sales tools and a CRM solution your salespeople will (believe it or not) actually want to use.
We will equip and enable every member of your sales organisation - from your most experienced veteran to your most recent new recruit - to consistently TARGET the right opportunities, to confidently ENGAGE their key stakeholders, to clearly POSITION their solution in a way that establishes your distinctive value, and to effectively ADVANCE their customer's buying decision journey.
You can expect shorter sales cycles, higher win rates, increased profitability, more accurate forecasts and faster revenue growth. If this resonates with you want to achieve with your sales organisation, why not get the ball rolling and » BOOK A CALL TODAY
B2B sales and marketing organisations can waste huge amounts of time and energy pursuing "prospects" that are unlikely to ever turn into valuable customers because they have failed to establish a company-wide consensus about which opportunities the marketing, business development, sales and customer success functions should be prioritising.
That's why we emphasise the importance of identifying and targeting your most valuable opportunities. The opportunities your salespeople choose to focus on must satisfy three critical criteria: they must have have a strategic business issue that you are really good at addressing, they must be willing and able to buy from your organisation, and the effort required to win their business must be worth the investment » OUR UNIQUE APPROACH TO TARGETING
The key sponsors and stakeholders in your prospective customers are far more likely to want to engage with your salespeople if they believe they will learn something valuable from the interaction. Leading sales methodologies like "SPIN" have long stressed the importance of asking intelligent, effective and well-chosen questions - but that's not enough.
An over-emphasis on questioning at the expense of the other key elements of effective business conversations makes for a very one-sided and unsuccessful interaction. If your salespeople are to build rapport with their customers, as well as asking well-chosen, well-timed and high-impact questions they also need to share stimulating insights, share relevant anecdotes and be ready to respond to their customer's predictable objections » OUR UNIQUE APPROACH TO ENGAGING
Before your salespeople can establish the strategic value of their offering, they need to persuade their customer of the urgent need to address their key business issues. First, they need to uncover and amplify the losses or threats associated with sticking with the status quo, and then help their customer to recognise the full potential of the opportunity to transform their business performance.
Having established a clear case for change, they can then turn their attention to proving how and why your approach is both distinctively different and dramatically more effective than the other options their customer may be considering, culminating in a proposal that makes a compelling case for implementing your solution » OUR UNIQUE APPROACH TO POSITIONING
Complex B2B buying journeys are rarely linear and often less well-defined than we might imagine. At any point in time, changing circumstances or priorities may mean that the decision process speeds up, slows down, moves forwards, moves backwards, is put on indefinite pause, goes around in circles or is abandoned altogether.
Inevitably, some of these factors will be beyond your control or ability to influence. The customer's confidence in their ability to make the right decision is a particularly critical factor. Your salespeople must be able to honestly assess where their prospective customer is in their decision-making process, evaluate how the key stakeholders see the situation, and what they can do to advance the customer's buying journey » OUR UNIQUE APPROACH TO ADVANCING THE DECISION PROCESS
Whether you're seriously considering implementing a value selling strategy for the first time in your sales organisation, or if you've already embarked on a value-selling journey but are determined to accelerate your progress, you owe it to yourself to invest a few minutes finding our whether we might be able to help. Why not » BOOK A CALL TODAY?
EXPERTS IN APPLYING VALUE-BASED SELLING TO COMPLEX B2B SALES
Our value selling system® has the potential to empower every member of your sales organisation - from your most recent recruit to your most experienced veteran - to make the connection between the critical business issues of their customers and the strategic business value of your solution...
TO LEARN MORE ABOUT OUR DISTINCTIVELY DIFFERENT APPROACH TO VALUE-BASED SELLING, CONTACT US TODAY