[This article was updated on 9-Jul-2019 to include the renewal opportunity type]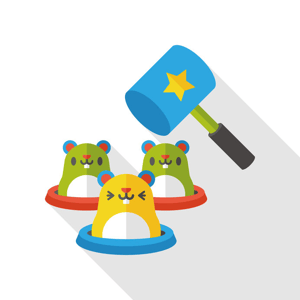 Why do so many CRM implementations behave as if every sales opportunity was created equal? If your organisation is involved in B2B or transactional B2C sales, a "one size fits all" approach might possibly work.
But if you are involved in complex B2B sales, and if you are selling to a mixture of new business and existing customers, you'll almost certainly have a variety of different opportunity types.
These opportunity types will inevitably have different critical success factors, different degrees of difficulty, different average sales cycles, different average win rates and so on.
And if your opportunity management strategies fail to reflect these differences, coming up with accurate forecasts will be nigh-on impossible...
Five common opportunity types
It is striking (and unfortunate) how many CRM implementations still fail to properly reflect the distinctive differences that exist between key B2B opportunity types, which typically include most or all of the following:
Net New Business (a new project with a new customer)
Cross-Sell (a new project with an existing customer)
Up-Sell (an expansion of an existing project in an existing customer)
Migration (moving from your previous platform to your latest platform)
Renewal (of a subscription, typically for a fixed time period)
Let's examine the dynamics of each of these opportunity types (you may have even more types, particularly if you have a lot of services-only engagements):
Net New Business [New Project-New Customer]
These are typically the most challenging of all opportunity types but often the most rewarding - particularly if the account has genuine long-term development potential. We often have to sell the need to solve the problem, sell our company's credentials and sell the unique benefits of our solution.
We need to qualify hard (particularly in areas like organisation fit, decision criteria and decision process) and have to expect a lengthy and complex sales cycle. It is particularly important that we find creative ways of engaging early and influencing the prospective customer's requirements.
Net new business win rates are typically lower than other opportunity types - and they are worst of all when responding to an unexpected RFP from an organisation we have never engaged with before. In fact, industry-wide average win rates for this latter category of deal are usually so painful (low single digits) that our default should normally be to qualify out.
Cross-Sell [New Project-Existing Customer]
In this case, at least we have the advantage that we are a known (and hopefully positively regarded) vendor with existing contacts within the organisation. We do not usually have to sell our company's credentials, but we may still need to sell the need to solve the problem as well as the unique benefits of our solution.
We are more likely to be aware of upcoming projects and to be able to influence their scope. Once we have been selected, and assuming we have an existing legal framework in place, then any negotiations are likely to be around commercial terms rather than significant contractual clauses.
Cross-sell win rates are usually significantly higher than pure net new business and (assuming that the project is a business priority for the customer) typically have shorter sales cycles.
Up-Sell [Existing Project-Existing Customer]
These are (all other things being equal) the least complex sales. We are expanding the footprint of an existing installed solution - whether by adding new users or adding new functional modules.
In the case of a simple increase in user count, the transaction may be so straightforward that it can be largely or completely automated, and even if some guided selling is required it is usually relatively unchallenging compared with net new business or completely new projects.
Up-sell win rates (assuming the activity is well-qualified) are typically the highest of all opportunity types and sales cycles (assuming the expansion is well justified) amongst the shortest - albeit with correspondingly lower average deal values.
Migration [Old Platform>New Platform-Existing Customer]
Many long-established technology businesses have built up an installed base that is still using their previous-generation platform. These will typically be increasingly challenging to support and (because functionality may not have kept pace with the latest platforms) open to competitive attack.
These migrations often involve both a technical platform shift, but also a commercial contract shift, typically from a one-time upfront licence purchase to a renewable time-based subscription relationship.
The way we position our migration story has a very significant impact on our chances of retaining the customer. If handled in a ham-fisted way, it can force the customer to look for alternatives when they had previously been satisfied with the status quo.
Migration win-rates and sales cycles can vary significantly, typically as a result of the approach we have chosen to take in promoting the migration to the customer and the skill with which we implement our sales strategy.
Renewal [Time-based Subscription]
Prior to the emergence of SaaS, technology-based businesses typically sold on the basis a one-off non-time-limited licence to use their solution, often combined with a renewable annual support and maintenance service.
Now, of course, the trend has shifted towards selling software-as-a-service solutions on an annual or multi-year subscription basis, which must be renewed at the end of the contracted term. Whether or not the customer chooses to renew depends largely on the value they believe they have received from their use of the solution.
It is too late to wait to determine whether this value is sufficient to continue the relationship until the point of renewal approaches. Renewal rates depend largely on the customer having already been convinced that convinced that they cannot afford to lose ongoing access to the solution.
This is why the customer success role is so important is SaaS based solution providers - and why that role must not just be restricted to operational support for users, but must also ensure that the executives responsible for approving renewal see business value in their continuing use of the application.
Implications
It should be obvious that applying the same guidelines to these four very different opportunity types is likely to result in a very blurred picture of what is really going on in our sales pipelines.
At minimum, I suggest that your CRM needs to:
Clearly identify and report separately on these different opportunity types (as well as presenting an aggregated picture)
Reflect the different impact and relative importance of different qualification criteria for each opportunity type
Offer different guidance to sales people in terms of what they need to know and do at each stage of the sales cycle to maximise their chances of success for each opportunity type
Establish different benchmarks for average win rates and stage-to-stage conversion rates for each opportunity type
Establish different benchmarks for average sales cycle lengths and typical time-in-stage for each opportunity type
Absolutely avoid the classic mistake of applying the same stage-related percentage probability to every deal in the pipeline regardless of opportunity type
The problem with many CRM implementations is that they were never designed to reflect the complicated realities of a typical B2B complex sale environment. As a result, they bunch dissimilar deals together without regard for the impact on forecast accuracy.
It's not that the technology is incapable of taking a more sophisticated approach - it's that it's so damned hard to do it unless you have access to a programming genius who shares your mindset.
The reason, I believe, is that this sort of thinking was very rarely taken into account when most CRM platforms were developed. Most remain fundamentally sales administration systems with an emphasis on data collection rather than sales effectiveness systems that offer real guidance to both sales people and their managers.
But it's not impossible to start with a clean sheet of paper and develop a CRM system that is designed from the ground up to reflect the realities of today's complex B2B sales environments - as my friend George Brontén and his colleagues at Membrain have done.
If you'd like to explore how your sales organisation could do a more effective job of managing different sales opportunity types, please drop me a line or book a call.
ABOUT THE AUTHOR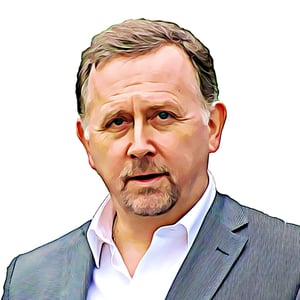 Bob Apollo is a Fellow of the Association of Professional Sales, a member of the Sales Enablement Society, a regular contributor to the International Journal of Sales Transformation and the Sales Experts Channel and the founder of Inflexion-Point Strategy Partners, the leading UK-based B2B value-selling experts.

Following a successful corporate career spanning start-ups, scale-ups and market leaders, Bob is now relishing his role as a pro-active advisor, coach and trainer to high-potential B2B-focused sales organisations, systematically enabling them to transform their sales effectiveness by adopting the proven principles of value-based selling.