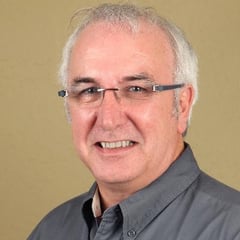 As anyone who has worked with me or read my articles, I am passionate about ensuring that sales and marketing are aligned in a common cause. But that's not enough: We need to ensure that marketing, sales and customer success are all working together to improve lifetime customer value.
I am delighted to invite David Jackson, CEO of TheCustomerCo - a widely recognised expert in the area of customer focused organisations and the former CEO of Clicktools (an Inflexion-Point client) to share his perspectives on the subject.
Working with Management Today magazine, David introduced and managed the UK Service Excellence Awards (subsequently renamed UK Customer Experience Awards) and is the author of 'Dynamic Organisations' and 'Becoming Dynamic', both published by Macmillan. Avis CEO Alun Cathcart described David's work as "essential reading for all those who lead organisations in the 21st century".
Over to you, David:
It's often not long into the life of any business when marketing, sales and customer success spend time blaming each other for missed revenue and retention goals: time that would be much better spent attracting, winning, retaining and growing customers. It is a problem I faced as CEO of Clicktools, a SaaS company I founded in 2000. The problem was one of my own making – I had failed to knock heads together and get the whole company working together to improve lifetime customer value and net revenue retention. The solution involved getting marketing, sales and customer success to agree three things:
Targeting the issues, organisations, roles and trigger events that will enable the organisation to address the most valuable customers at the most appropriate time - captured in an Ideal Customer Profile. ICP has two parts: a description of the target companies and the key roles involved in buying and using the product. In my mind, it goes much further than a buyer persona with detail that shapes segmentation, content strategy, success plans and messaging
An end-to-end buyer/customer engagement journey that starts long before the sales cycle, extends throughout the life of the customer, advances the customers buying decision and delivers customers' goals. The key here is an outside-in approach. Each step is founded on the buyer/customers' tasks and challenges. From there the engagement journey develops the messaging, help and resources the company needs to help the customer complete each step successfully.
Metrics and performance related pay that focuses on key outcomes over narrow activities. All too often companies shoot themselves in the foot by developing a multitude of narrowly focused commission plans that encourage actions and behaviours that are good for the individual but damage the business.
The result of implementing this approach at Clicktools was significant improvements in key metrics:
ARR increased 180% from both improved new business and retention
Quota attainment grew 150%
Lead:Win ratio improved from 1:18 to 1:12
Cost per lead fell by 24%
Average order value increased seven-fold.
Too many CEOs, me included, delegate the design of the buyer/customer journey to individual departments, thus creating or perpetuating problems. I believe every organisation is perfectly designed to achieve the results it does: if you want different results, do something different. The CEO is the one person with responsibility across the whole business and one of their key roles is chief organisation designer. Purposeful design and strong leadership can deliver alignment and its associated performance improvements. My advice to fellow CEO's is to recognise the responsibility and create the opportunity to improve performance. I know it can be done: I have done it. So can you!
David has written a more detailed executive briefing describing each of the three elements in greater detail. You can download a copy here. I am sure you will find it a very worthwhile read!