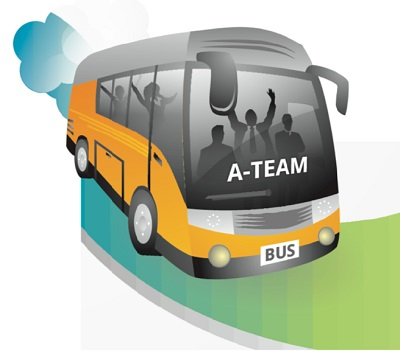 In his widely acclaimed Good to Great, Jim Collins shows that lastingly great organisations pay particular attention to not only getting the "right people on the bus", but also making sure they are in the right seats (= roles) - as well as taking proactive action to get the wrong people off the bus.
This principle - relevant right the way across every organisation - is particularly critical when it comes to the sales function. Sales leaders simply cannot afford to recruit the wrong people, to put people into roles that fail to align with their talents, or to retain people who are either never likely to perform or who might only achieve their goals at the cost of compromising the culture of the organisation.
The potential cost of failure is amplified in any sales role. It's not just about the cost of hiring or the subsequent wasted renumeration - far more significant is the opportunity cost associated with lost revenue, missed targets, unhappy customers and tarnished reputation.
CVs and claims of past performance are often deceptive. Hiring on the basis of past experience alone rarely guarantees future success. Even inept salespeople can come across well at interview. What can sales leaders do to ensure they end up with a bus full of positive role models?
Read More