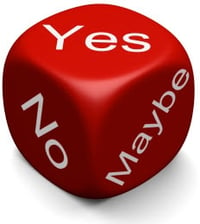 Early, accurate qualification is critical to success in complex B2B sales. It allows us to identify the opportunities that we have a real chance of winning, and it allows us to quickly eliminate poorly qualified deals from our pipeline.
In my experience (and hopefully yours as well), one of the key factors that separates top performing sales people from the rest is that they have too much respect for their own time to waste it pursuing opportunities they are never likely to win.
They qualify hard, and they qualify early, while their less confident colleagues cling on to prospects that by any rational analysis are never likely to close - and waste a huge amount of their time (and that of their colleagues) in the process.
For years, the default mechanism for qualifying sales opportunities was BANT (Budget, Authority, Need and Timeframe) - but it is now so inadequate and inappropriate that I shudder when I hear of sales teams that are still using it. Here's why...
BANT reflects a bygone age
BANT was designed for a bygone age and is particularly ineffective when qualifying early-stage opportunities where the customer may have a significant latent need but is not yet actively in the market.
The prospective customer doesn't yet have a budget. The person initiating the search may not be the ultimate decision maker. They may not yet be able to articulate a clear need. And they are unlikely to have a firm timeframe.
And yet they have - or will shortly recognise that they have - a real and potentially serious problem. A sales person who rigidly applies the BANT criteria is likely to think that the opportunity is not worth any current effort on their part.
Customers still need help
And yet the customer still has the problem. So, they probably end up engaging with other sales people who are less narrow minded. The new sales person helps the customer to shape their need. They build a business case that enables their contact to justify the budget. They help the customer to make their case to the ultimate decision authority. And they inject urgency that turns into a timeframe.
At last, the opportunity is BANT qualified. But by now, the new sales person's fingerprints are all over the project - so even if the original sales person tries to re-engage, they will find that their chances of winning are significantly reduced.
Clearly, it is better if we engage early. Research by Forrester has shown that the sales person who does the most to shape the prospect's vision of a solution, which often pre-dates full BANT qualification, wins three-quarters of all contested opportunities.
BANT doesn't seem so smart anymore, does it? But sales people still clearly need to qualify. So, what's the alternative?
Progressive qualification
We need to recognise that qualification is not a one-off event - it is a progressive exercise. And we need to recognise that our customer's behaviour will often change - so a previously well-qualified opportunity may become less attractive.
This is not a time for over-simplistic acronyms. We need a checklist that can guide our qualification, and we need every sales person to use it consistently. In the complex B2B sales with which I am most familiar, there are at least 12 significant qualification criteria. Can you think of any more?
Initial qualification
There seem to be half-a-dozen consistently important initial qualification criteria. Here's my version - drawn from multiple complex B2B sales environments.
Problem: has the customer acknowledged a clearly articulated and potentially significant issue that we are in a good position to address?
Motivation: does the customer have a potentially compelling business case and a clear reason to act?
Organisation: how closely does the organisation conform to our ideal customer profile?
Contact: is our current contact a credible potential change agent or can they help us to reach one?
Money: is sufficient budget allocated, or if not, is there a clear source of adequate funding?
Urgency: does the customer have a compelling event or a compelling reason to act within a reasonable timeframe?
Subsequent qualification
There are a number of additional factors that we may only be able to make a judgement on after further customer interaction. Here are my next six follow up qualifying criteria:
Requirements: is the customer's vision of a solution and top priority requirements in line with our capabilities, and do we have any unique advantages or showstopper weaknesses?
Competition - have we identified all the other options (including in-house) the customer is considering, and where do we stand against them? Do any of the other vendors have any relationship advantages?
Decision Group: have we identified all the key members of the decision group, have we engaged with them directly, and what is our assessment of their roles and attitudes?
Decision Criteria: do we understand their key decision criteria, and how do we stand against them?
Decision Process: do we understand the key steps and timeline in their decision process, and which members of the decision group will have a significant involvement at each stage?
Priority: what is the relative priority of this project compared to all their other investment priorities?
Self-honesty and self-awareness
But implementing a checklist isn't enough - unless we also demonstrate self-awareness and self-honesty in our assessment of our opportunities. There's no value (and a great deal of downside) in fooling ourselves.
We need to acknowledge what we don't know and take steps to fill in any gaps in our knowledge. If our continued pursuit of the opportunity depends on clarifying some matters, let's make this a priority.
Let's carefully assess whether the customer is likely to do anything, whether they are likely to decide to do business with us, and whether the effort involved in winning and supporting the sale will be worthwhile.
And if we have any reservations, we must not keep them to ourselves, but raise them to our manager and take account of their perspective. If, after all that, we have any significant doubts, it's almost always best to qualify out and focus our energies on finding better opportunities.
Have you got any other favourite qualification criteria?
IF YOU LIKED THIS, YOU'LL PROBABLY ALSO APPRECIATE:
BLOG: Shaping our customer's "why"
BLOG: Starting with "Why?"
BLOG: Is your thought leadership really "thought followership?"
BLOG: Discovery - the foundation of B2B sales success
BLOG: The compelling case for hastening slowly
BLOG: The issue with generic "unique value propositions"
BLOG: Are your sales people leading with gain or pain?
BLOG: Encouraging our sales people to think
ABOUT THE AUTHOR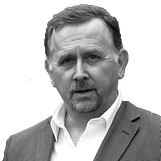 Bob Apollo is a Fellow of the Association of Professional Sales and the founder of UK-based Inflexion-Point Strategy Partners. Following a successful career spanning start-ups, scale-ups and corporates, Bob now works with a growing client base of tech-based B2B-focused high-growth businesses, equipping them to Sell in the Breakthrough Zone by systematically creating, capturing and confirming their unique value in every customer interaction.