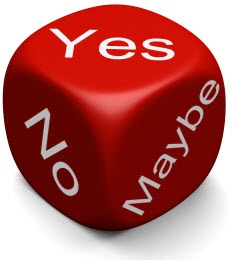 Early, accurate qualification is critical to success in complex B2B sales. It allows us to identify the opportunities that we have a real chance of winning, and it allows us to quickly eliminate poorly qualified deals from our pipeline.
In my experience (and hopefully yours as well), one of the key factors that separates top performing sales people from the rest is that they have too much respect for their own time to waste it pursuing opportunities they are never likely to win.
They qualify hard, and they qualify early, while their less confident colleagues cling on to prospects that by any rational analysis are never likely to close - and waste a huge amount of their time (and that of their colleagues) in the process.
For years, the default mechanism for qualifying sales opportunities was BANT (Budget, Authority, Need and Timeframe) - but it is now so inadequate and inappropriate that I shudder when I hear of sales teams that are still using it. Here's why...
Read More