Encouraging our sales people to think...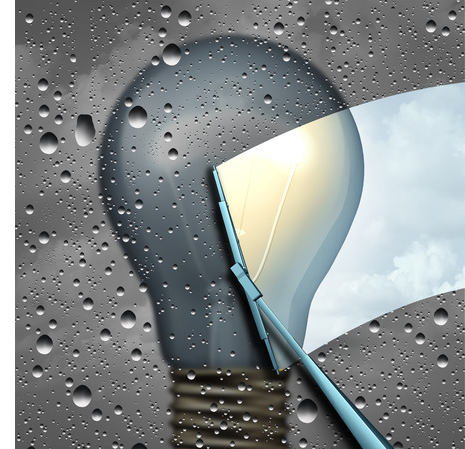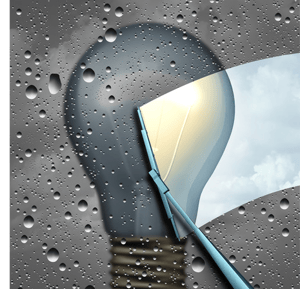 One of the primary benefits of a traditional university education used to be, as well as educating you in one or a number of specialisms, that it taught you how to think. I can't help thinking that with the growth of vocational subjects and a relentless expansion of the tertiary education sector that some of this focus on learning how to think has somehow been lost or diluted - and yet employers have identified critical thinking skills as an increasingly important foundation for their future workforce.
We need an increasingly well-educated workforce - but are our educational systems preparing them properly when it comes to how they think about the world around them?
This is an issue that affects all sectors and not just the sales profession - but I am convinced that the ability to think critically is a vital attribute for top sales performers in increasingly complex and nuanced B2B buying environment and that we as sales leaders need to do more to encourage it…
I recently took the position that there is no "one best way" of selling that can be taught by rote or enforced through inflexible systems or processes. But if we accept that our sales processes and methodologies need to be customisable to reflect the unique nature of our business environment, and if we agree that sales people need to be able to adapt these frameworks in the context of the specifics of an individual sales opportunity then surely we need to be doing more to foster and encourage the critical thinking that is needed to support these flexible frameworks?
THINKING ABOUT PIPELINE REVIEWS
Of course, the obvious place to start is in our pipeline reviews and forecast meetings. Instead of trotting out the hackneyed old formula of checking next steps, probabilities and close dates, shouldn't we be asking our sales people how they came to those conclusions. Shouldn't we be probing for what they don't know, and testing them with "what if" questions that uncover their understanding of the prospect's real situation?
Shouldn't we be expecting them to have a clearly thought-through strategy for each account - one that reflects their intimate understanding of the circumstances surrounding the opportunity? Shouldn't we be challenging their assumptions? Shouldn't we be encouraging them to acknowledge what they don't know? Shouldn't we be asking them about what could go wrong with the deal, and how they would react if it did?
Shouldn't we be expecting them to attempt to anticipate and uncover what each of the key stakeholders in the prospect's decision making team is likely to be thinking, why they are thinking it, and how we can best react to their motivations, priorities and concerns?
LEARNING FROM UNEXPECTED OUTCOMES
And when an opportunity does go wrong, and when the outcomes are not what the sales person expected, shouldn't we be challenging them to understand and appreciate what they could have known or done earlier, and to think about how they are going to change their approach to future deals to avoid the same mistakes? And shouldn't we be sharing this learning across the sales organisation in a spirit of collective learning rather than apportioning blame?
Sir Clive Woodward, the coach who led the English Rugby team to World Cup success in 2003, talks about preparing his players to Think Correctly Under Pressure. The key thing about handling pressure is to have anticipated common scenarios and to have thought through - individually and collectively - how you would go about dealing with them. Here's his video on the subject.
PRACTICING OUR SKILLS
Role plays - if intelligently designed - can be extremely effective tools for helping our sales people to apply their critical thinking skills. But all too often, role plays have the simpler and less effective purpose of practicing a technique. We need to design our role plays so that they force our sales people to showcase their critical thinking skills and to anticipate and respond to predictable situations.
Properly preparing for significant meetings is another key way of sharpening our critical thinking skills. We should be thinking not only about what we want to get out of the meeting but also what questions our prospect might ask, and what objections they might raise and he we might best deal with them.
I am not arguing for orchestrating every interaction in advance like a meeting of Stalin's cabinet. Quite the contrary: it is only by anticipating the possibilities that we can prepare ourselves to deal with the realities as they emerge. Preparation supports creativity and innovation rather than suppresses it. But the foundation must surely lie in developing our ability to think critically.
IF YOU LIKED THIS, YOU'LL PROBABLY ALSO APPRECIATE:
BLOG: Are you selling "me-too" or "breakthrough"?
BLOG: Situational awareness - a critical factor in B2B sales
BLOG: Decoding your prospect's buying decision mode
BLOG: Self-awareness and self-honesty in complex B2B sales
BLOG: We need to collectively develop sales competencies
WEBINAR: Selling in the Breakthrough Zone
DOWNLOAD: Our Guide to the Value Selling System
DOWNLOAD: 12-Point Value Selling Self-Assessment
ABOUT THE AUTHOR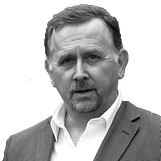 Bob Apollo is a Fellow of the Association of Professional Sales and the founder of UK-based Inflexion-Point Strategy Partners, home of the Value Selling System®. Following a successful career spanning start-ups, scale-ups and corporates, Bob now works with a growing client base of tech-based B2B-focused high-growth businesses, enabling them to progressively create, capture and confirm their unique value in every customer interaction.