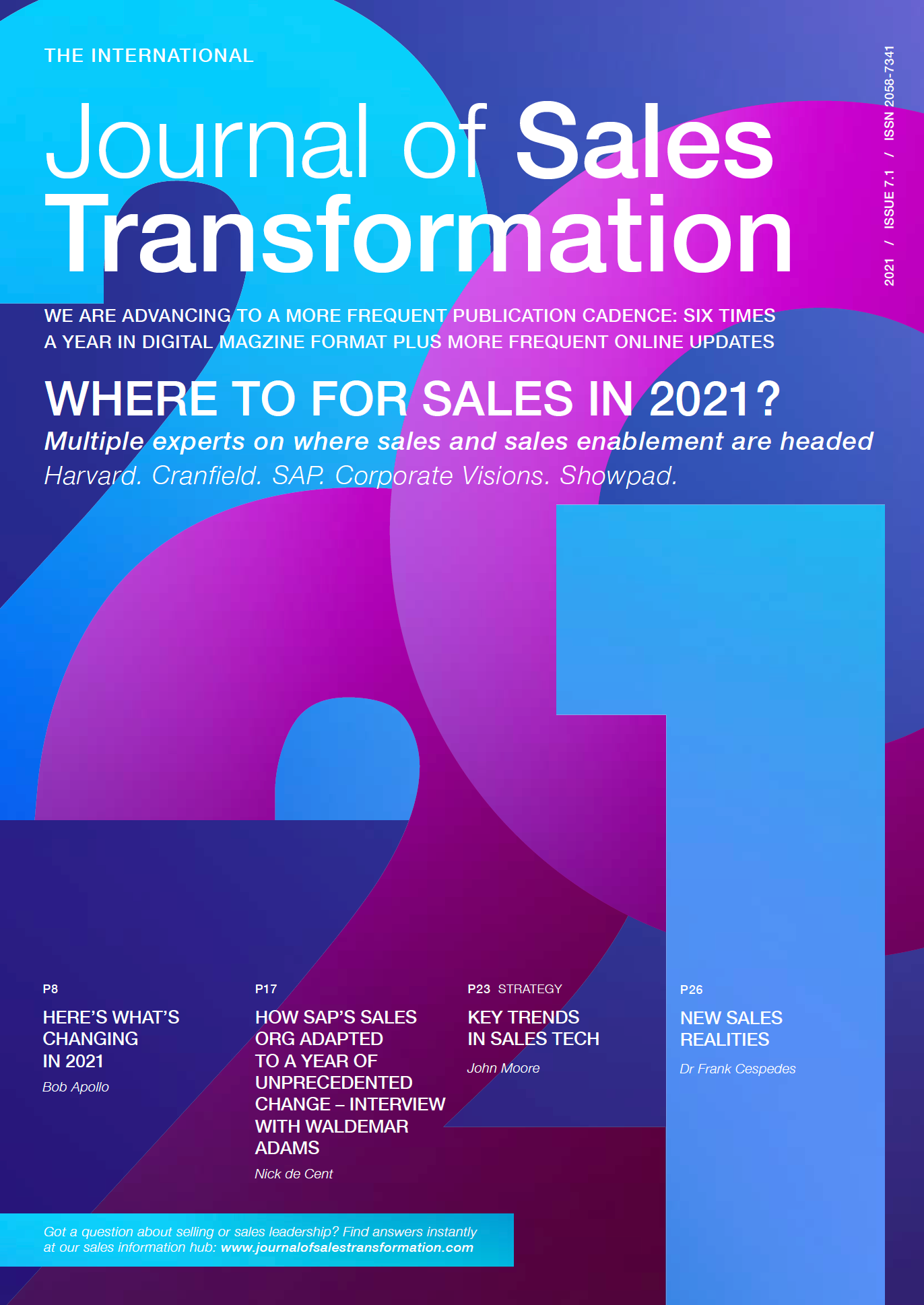 I was very pleased to be invited by the International Journal of Sales Transformation to contribute an article to their latest edition. The publication is a consistently valuable read for any sales professional, and I urge you to subscribe (I've included a link to their website at the bottom of this piece).
I chose to write about some of the key issues I see facing B2B sales leaders in 2021. I hope you find my observations both relevant and helpful...
2020 proved to be a challenging year for many B2B sales organisations. Certain sectors powered ahead - for example, anything associated with e-commerce or digital transformation - but many other industries suffered significant declines in demand.
2021 will inevitably bring further challenges. Whilst the emergence of effective vaccines offers some hope for recovery, it would be unwise to assume that these will amount to a magic bullet, or that many sectors will enjoy a rapid return to pre-Covid "normality".
One thing is certain - the future of B2B selling is not what it used to be. This poses both a threat and an opportunity: those that emerge as winners will need to demonstrate speed, agility and adaptability at both the individual and organisational level.
Read More