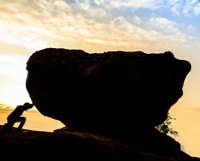 Most sales organisations of any significant size suffer from a significant gap between their best and worst performers. If we exclude recent hires from the analysis, sales people typically fall into one of three clusters:
A minority of the sales organisation - rarely more than 20% - are habitual over-performers. A larger number - often 30% or more - are habitual under-performers, with many displaying little evidence that they have the aptitude to improve.
After excluding these outliers, the majority of sales people sit somewhere in the middle: there is some indication that they have the potential to do better, but they have so far failed to consistently and reliably over-perform against their targets.
The middle ground represents a huge opportunity for performance improvement - so what can sales leaders do to narrow this gap between the best and the rest?
Read More