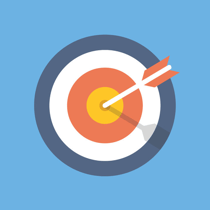 Many B2B sales and marketing organisations have an unfortunate habit of wasting huge amounts of time and energy pursuing "prospects" that are unlikely to ever become valuable customers, often because there is no common company-wide consensus about which opportunities everybody should be prioritising.
Allowing your organisation to treat every inbound opportunity equally - or encouraging them to respond to every RFP you receive - is a gross misuse of valuable resources.
That's why defining, identifying and pro-actively targeting your most valuable opportunities is the essential foundation of any successful value selling initiative. These opportunities must satisfy three critical criteria: they must have the potential to buy something that you are offering, they must be willing to buy from your organisation, and the effort required to win their business must be worth it.
The process of targeting your most valuable opportunities involves four key components: recognising your customer's most valuable issues, recognising your most valuable customer and target account organisations, recognising the most valuable and influential roles within these organisations and recognising the most important trigger events that are likely to result in customer action.
This exercise is inevitably an ongoing process - the more you learn, the more you realise you would like to know. But the sooner you get going, the sooner you start learning - and even a modest amount of progress in the right direction can have a transformational impact on the alignment and effectiveness of your sales, marketing and business development activities.
[1] Your customer's most important issues
At any point in time, your target customers will inevitably have a large number of "irritating" issues - things they would like to address but can probably learn to live with. They will have a smaller number of genuinely important issues that they know they have to deal with them at some point. But they will have even fewer truly critical issues - and these are the problems that inevitably demand urgent action (and are most likely to result in sales).
Irritating issues can cause enquiries. Important issues can result in serious evaluations. But it's only the critical issues (or important issues that are tied to a high-priority strategic objective) that will inevitably drive change. That's why our value selling system® was deliberately designed to ensure that your marketing, business development and sales teams all recognise, target, qualify and respond to the same high-priority issues - and avoid low-priority wild goose chases.
[2] Your most promising target organisations
Traditional market segmentation - using demographic indicators such as size, sector and location - may allow you to draw the outer boundaries of your target markets, but these factors have very little bearing on whether any individual organisation is actually likely to buy from you. Structural and behavioural factors (such as the way the company is organised, the systems they have implemented and their appetite for innovation) are consistently far more reliable indicators of long-term potential.
That's why our Ideal Customer Profile framework was deliberately designed to systematically identify the common characteristics of your most valuable target organisations, and to ensure that those insights are applied when targeting your marketing and business development activities, and when qualifying the potential of individual sales opportunities.
[3] Your most important stakeholders
Research by the CEB (now part of Gartner) revealed that the typical high-value B2B purchase decision now involves an average of 6.8 stakeholders - a number that is expected to keep rising. But within that group there are a smaller number of particularly influential individuals - the CEB refer to them as "mobilizers" but you could also think of them as change agents or power sponsors.
These people have significant influence over the decision-making process, and are the most important roles to target when you are reaching out to organisations in an attempt to initiate a buying dialogue. They are also, of course, of vital significance throughout the value selling process because of their ability to persuade their colleagues in the stakeholder community of the need to take action, and their talent for driving consensus around their preferred option.
[4] The most significant trigger events
Identifying and targeting your most valuable issues, organisations and roles can help to establish where Your long-term market development energies should be focused. But the factors that determine whether any account is likely to become a short-term opportunity are situational and related to either internal or external changes in circumstance and trigger events.
One of the most common internal trigger events is the appointment of a new senior executive with responsibility for the function that has the issue. Others include significant new corporate initiatives or challenges with existing projects. External trigger events include significant changes in the balance of market power, new legislation or regulation. That's why our value selling system® was deliberately designed to equip you to monitor, identify and respond to these catalysts for change.
In conclusion
Aligning your marketing, business development and sales organisations and activities around a common agreement about what an ideal opportunity looks like has a profound impact on sales, marketing and business development effectiveness. By targeting the right issues, organisations, roles and situations you stand a far better change of engaging at an early stage of the prospect's buying journey while you still have the chance to influence it.
And of course these principles will also allow your sales people to more accurately qualify which opportunities they should be prioritising and which ones they should be disengaging from.
If any of the above concepts resonate with you, I think you'll enjoy reading our step-by-step guide to implementing an effective value-selling strategy - you can download your copy here.
ABOUT THE AUTHOR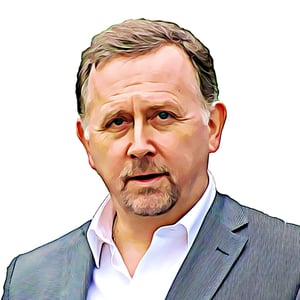 Bob Apollo is a Fellow of the Association of Professional Sales, an award-winning blogger, a confident and entertaining event speaker and workshop leader, a regular contributor to the International Journal of Sales Transformation and the founder of UK-based Inflexion-Point Strategy Partners, the B2B value-selling experts.

Following a varied and successful career spanning start-ups, scale-ups and corporates Bob now works as an adviser to some of today's most ambitious B2B-focused sales organisations, equipping and enabling them to accelerate revenue growth and transform sales effectiveness by implementing the proven principles of value-based selling.