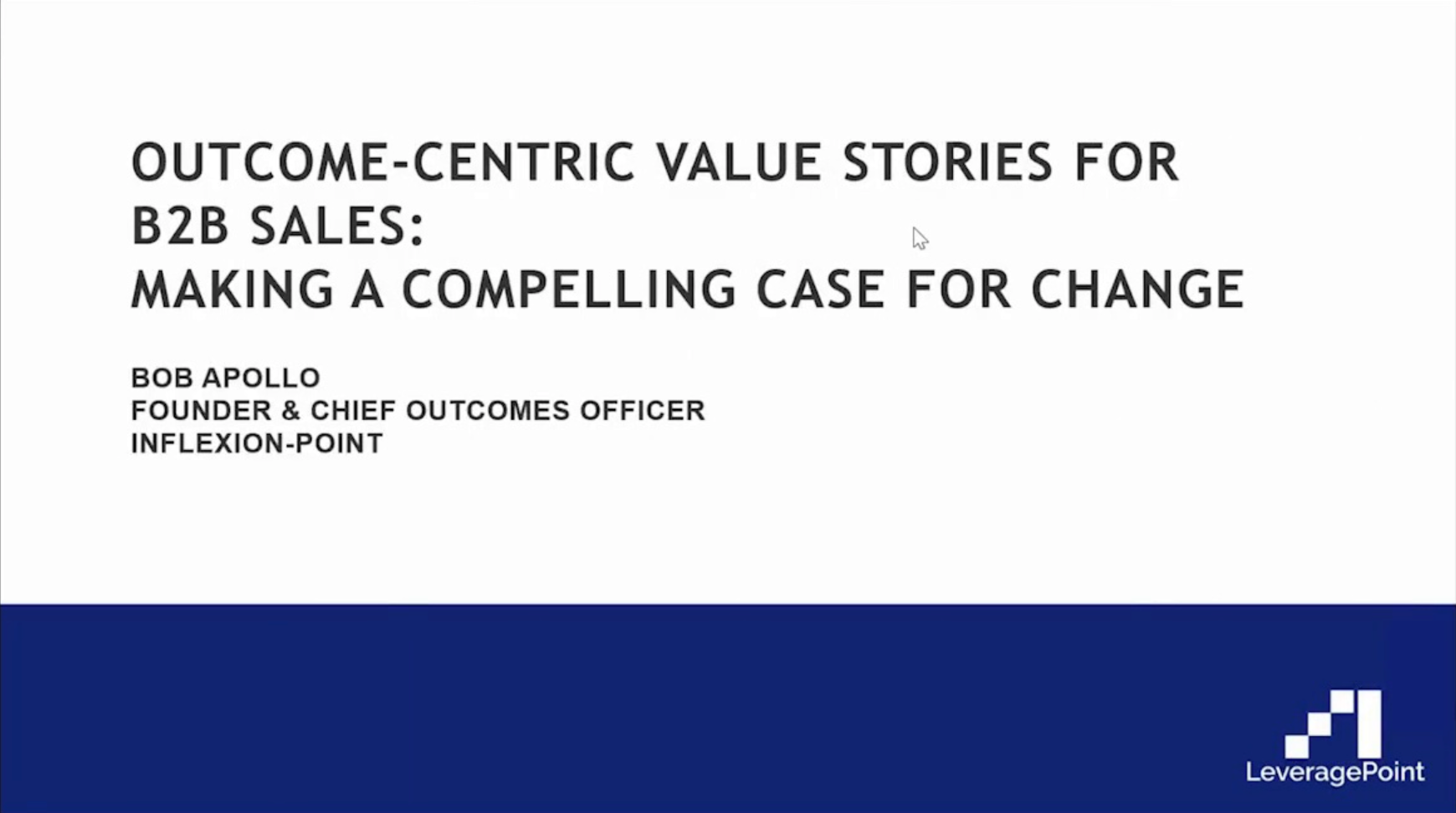 I recently recorded a webinar with LeveragePoint (link below) about "making a compelling case for change". Those of you who have followed me over the years know that this has long been a favourite topic of mine, and with good reason: "no decision", doing nothing and sticking with the status quo has become unfortunately common outcome.
In fact, according to many analysts, a decision to "do nothing" is now the most common result of discretionary purchasing projects in complex environments that require the prospect to accept that significant change is going to be required.
Faced with the prospect of disruption, unless the benefits of change are seen to significantly outweigh the investment required, and unless the ultimate approvers can reach a consensus, the majority of organisations conclude that they might was well simply continue on their current path....
Read More