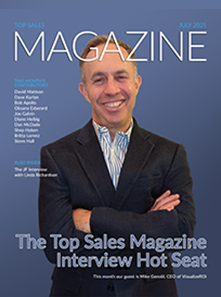 For my latest article for Top Sales Magazine, I've decided to explore the power of three whys and a who...
When it comes to complex B2B buying decision journeys, things are rarely straightforward. As Gartner are fond of reminding us, our prospective customers' decision processes are typically complex, involve multiple stakeholders, and are often far from linear.
Simply understanding and satisfying their needs is rarely enough. Having the "best" offering (whatever that means) does not guarantee success. In fact, if a discretionary rather than an inevitable purchase is involved, the odds they will do anything at all are typically no better than 50/50.
In addition to uncovering, developing and satisfying their prospective customer's needs, today's B2B salespeople also need to both understand and influence how and why their prospective customers choose to buy - and that involves three whys and a who...
Read More