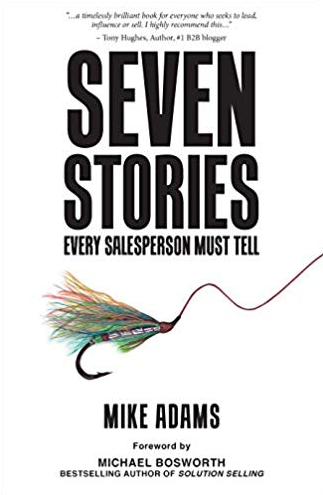 I've long believed that top sellers are storytellers. They are able to call upon a rich fund of relevant anecdotes that they use to communicate and persuade far more convincingly than a conventional sales pitch could ever do. And in sharing their stories they encourage their customers to tell their own stories.
As humans, we are wired for story, and have been since long before the days of Homer. Some of us are naturally gifted storytellers, and others have to work on developing this critical skill. But we can all learn to do it well if we have the right framework and are prepared to put in the effort.
But unlike product knowledge or presentation and questioning skills, storytelling skills have rarely been part of the sales training agenda. It's a subject that has been woefully neglected. The sales profession has been crying out for a guide, and I believe we have finally found one in an outstanding new book from Mike Adams...
Read More