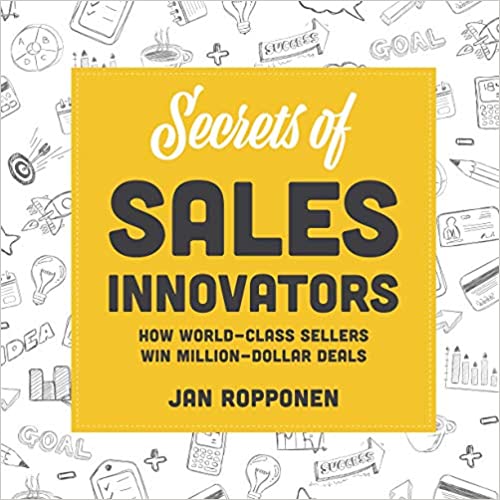 I recently had the pleasure of speaking at length with Jan Ropponen, author of "Secrets of Sales Innovators - how World-Class sellers win Million-Dollar deals".
Jan's book is the distillation of an extensive series of interviews with highly successful B2B salespeople - the sort of people whose disciplined approach to selling enables them to make President's Club every year, through both good years and bad.
The lessons encapsulated in Jan's book are highly relevant to every B2B salesperson who has the ambition to do even better and is open to learning from their peers - and should be required reading for every B2B sales organisation.
From the first interaction to the successful conclusion of a lengthy and complex buying journey, Jan sets out a set of clear principles that have been proven to be effective in today's challenging business environment...
Read More