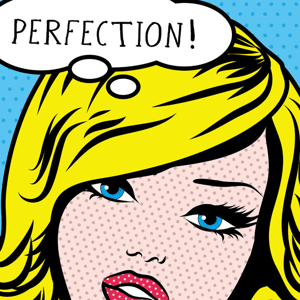 Is there such a thing as a "perfect sale"? A sale in which we got the highest possible price in the shortest possible sales cycle with the least possible effort, and in which our customer got far more than they hoped for whilst spending far less than they feared?
Complex B2B sales are complicated. They involve multiple stakeholders, some of whom may have conflicting objectives. They often involve multiple solution options, some of which might have completely different approaches. They are rarely if ever friction-free. They typically include "do nothing" as a common potential outcome.
Under these circumstances, seeking perfection might seem like an impossible dream, and maybe it is. Maybe perfection is better seen as a journey, rather than as a destination. But what if we saw the challenge instead as reducing imperfection, or eliminating avoidable error?
If we adopt the latter thought process, then maybe - just maybe - we can turn an impossible dream into an achievable goal…
I've written and talked before on the subject of art vs. science vs. engineering in complex B2B sales. I see them as necessarily complementary skills. If artists seek perfection, if scientists seek the truth, then I see engineers as seeking the avoidance of predictable errors, and I believe that adopting an engineering mindset is a critical foundation for anyone and any organisation seeking to systematically improve sales performance.
It's impossible to remove every possible source of error from complex systems like the typical B2B high-value buying decision journey. But it's entirely possible to progressively eliminate the most common predictable, repeatable errors that often seem to bedevil the B2B sales process.
We can start by identifying the most common sources of high-impact error. In his excellent book "The Checklist Manifesto", the Harvard Medical School professor Atul Gawande talks about errors of ignorance and errors of ineptitude.
errors of ignorance
Errors of ignorance are facts that we did not know or failed to acknowledge that turn out to have a significant impact on the outcome of the project. These are typically caused by a failure to do sufficiently deep discovery and compounded when sales people cannot resist the "itch to pitch" their solution before they have managed to truly understand the full nature of the prospective customer's problems and their implications.
We can eliminate many of these potential errors of ignorance simply by asking the right questions of the right people at the right time during the sales process - and by listening carefully to the answers.
errors of ineptitude
Errors of ineptitude are different but no less damaging and just as frustrating. Errors of ineptitude involve knowledge that existed somewhere in the system, but which was not applied to the particular situation. This is a common problem whenever sales people are left to their own devices to work out how to deal with complex or unfamiliar circumstances.
In a sales organisation of any size, it's likely that the situation has been seen and maybe has been mastered by another member of their sales organisation - but this knowledge was never internalised, and the lesson was never recognised nor shared.
As a result the often-painful experience is wasted and the error is likely to be repeated, again and again. The gap between the top sales performers (who are typically much more adept at deriving and applying personal learning from these situations) and the rest continues to rise. New hires struggle to cope with situations they have never experienced or been taught about before. The overall performance of the team is less - often far less - than it could and should be.
systematically eliminating avoidable error
Dealing with this requires a continuous organisation-wide error avoidance initiative. It starts with identifying and honestly acknowledging when, where and why mistakes have been made in an environment of learning rather than punishment.
It requires that we cultivate self-awareness and self-honesty in our sales people. It requires that we bring problems to the surface rather than sweeping them under the carpet, and it requires that we build and implement systems that guide our sales people in making the right choices at the right points in their sales campaigns.
It requires that we implement a defined sales process that reflects the accumulated lessons learned from both successful and unsuccessful sales campaigns without turning our sales people into automatons or doing anything to diminish their curiosity or initiative.
This typically involves identifying the handful of critical things that experience tells us our most successful sales people have learned that they need to know, to do and to avoid at each key stage in the sales cycle and making these experiences part of every sales person's regular routine.
This involves capturing the most common sales scenarios (discovery being typically the most significant) and sharing best practice guidelines in the form of simple checklists that help our sales people to avoid behaviours that are likely to rest in errors of ignorance.
It involves creating a framework that shares collective learning and shows how the accumulated lessons learned can be applied to help eliminate the most common errors of ineptitude. And it involves creating regular opportunities for sales people to share war stories and learn from each other.
There is no excuse for not implementing this sort of collective learning framework, and many reasons why it is an essential investment for any sales organisation that wishes to systematically improve sales performance.
Maybe perfection is an impossible dream - but the progressive elimination of avoidable errors certainly isn't. So, what are the most common errors in your sales environment? And what's stopping you from dealing with them?
IF YOU LIKED THIS, YOU'LL PROBABLY ALSO APPRECIATE:
BLOG: Discovery - the foundation of B2B sales success
BLOG: The compelling case for hastening slowly
BLOG: Sales training: should we emphasise technique or thinking?
BLOG: The issue with generic "unique value propositions"
BLOG: Are your sales people leading with gain or pain?
BLOG: Encouraging our sales people to think
BLOG: Are you selling "me-too" or "breakthrough"?
ABOUT THE AUTHOR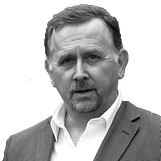 Bob Apollo is a Fellow of the Association of Professional Sales and the founder of UK-based Inflexion-Point Strategy Partners. Following a successful career spanning start-ups, scale-ups and corporates, Bob now works with a growing client base of tech-based B2B-focused high-growth businesses, equipping them to Sell in the Breakthrough Zone by systematically creating, capturing and confirming their unique value in every customer interaction.