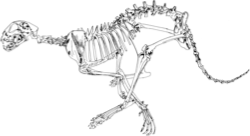 I first published this a few years back. I'm convinced it's just as relevant now - maybe even more so. What do you think?
You've probably observed a huge difference in conversational fluency between your most and least successful sales performers, and wished that you could bridge the gap between the best and the rest. If you haven't, I can only conclude that you've either worked a miracle with your sales force, or you simply haven't listened to enough sales conversations recently.
Let's start with the good news: there is abundant evidence to prove that the appropriate programmes and materials can equip averagely competent B2B sales people to have dramatically and permanently better sales conversations.
But there's also some bad news: there is no easy short cut. You can't develop conversational fluency by expecting sales people to follow a rigid predefined script. In any complex sales environment, conversational frameworks need to be skeletons, not cages.
Read More