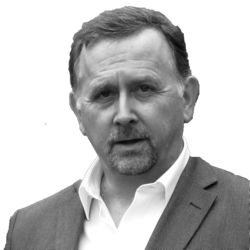 Mark Twain is said to have popularised the phrase "There are three kinds of lies: lies, damned lies, and statistics". In an amusing variation, an obviously learned British judge is said to have categorised witnesses into three classes: "simple liars, damned liars, and experts".
It often feels like we're being bombarded by streams of re-quoted, out-of-context statistics from so-called or self-declared experts (often to justify self-labelled "thought leadership" that turns out to be nothing of the sort). And yes, I've been guilty of it myself. Maybe you have too.
There's a fairly standard formula to this: a statistic is quoted, often out of context, and without regard to the limitations of the study from which it was drawn and then used to justify what is in all probability a spurious conclusion. And yes, I've probably been guilty of that as well.
But averages are NOT absolute. And none of us, and none of our customers, are average, either. So, it's time to stop behaving as if we and they are...
Read More