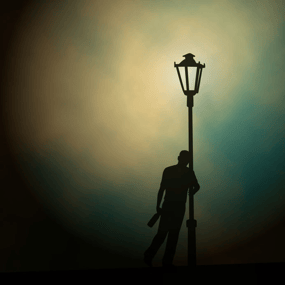 Soon after "The Challenger Sale" was published, you could see a stream of lazy commentators homing in on one percentage prominently quoted in the book – that the average B2B buying decision process was "57% complete" before the customer wanted to talk to a salesperson – and using it to justify their position on a bunch of unrelated issues.
Similar figures have been published by other researchers, and to the same effect: to paraphrase Andrew Lang, the commentators who thoughtlessly requote these statistics are guilty of using them like drunk people use lampposts – to support their own positions rather than offering illumination to others.
The inconvenient fact, of course, is that there is no such thing as an "average B2B buying journey", particularly where a complicated and significant decision is involved. Every opportunity is different. Some opportunities involve salespeople early and others involve them late or never at all.
Basing any B2B sales strategy on the "57% assumption" is both reckless and incompetent. Like many other aspects of the real world, and like it or not, the truth is much more complicated...
Let's start by acknowledging that the world of B2B sales involves a wide range of buying journeys from the short-and-simple transactional purchase to long-and-complicated projects involving multiple stakeholders that can often result in a decision to do nothing and stick with the status quo.
Even within the sphere of complex B2B buying decisions there are a number of variables that directly influence the prospective customer's willingness to engage salespeople early rather than late, for example:
Whether the prospect is embarked on a familiar or an unfamiliar buying journey
Whether any subsequent purchase is inevitable or discretionary
What the prospect's expectation of their first conversation with a salesperson is
Familiar vs unfamiliar buying journeys
When the prospective customer is embarked on a familiar buying journey – in which they have successfully bought something similar on several previous occasions – they are likely to believe that their accumulated knowledge means that any sales engagement can be deferred until an advanced stage of the process.
If, for example, the purchase involves widely available raw materials or components with clear and universally available specifications, they may even believe that the whole process can be automated or conducted through an online portal.
On the other hand, if this is the first time that the prospective customer has sought to buy a new and unfamiliar solution, they are far more likely to recognise the value of being educated by an experienced and knowledgeable representative of a credible potential supplier, and to be willing to engage them earlier in the process.
I chose the words "experienced and knowledgeable representative" carefully. As we'll see in a moment, if a prospect believes that they will learn something valuable, they will be inclined to engage with a salesperson early. If they fear that they are simply going to be subjected to a crude sales pitch, they will delay.
Inevitable vs discretionary purchases
If it is inevitable that the customer will subsequently buy something, then their prime interest in engaging a salesperson will be in learning about potential suppliers and their offerings, particularly if they have never done business with them before.
For these types of buying journeys, the prospective customer may believe that they already have a clear sense of what they are looking for – and may see the salesperson's role as primarily representing their company and potential solutions.
If organisations and salespeople who have never done business with the prospect before, they will need to persuade the prospect that they will benefit from fresh insights if they agree to engage early.
If the purchase is discretionary – if the prospective customer is not yet convinced that change is inevitable – then the salesperson has an important additional role: educating the customer about their options and persuading them that there is a strong case for change.
In this early stage, customers are looking for prospective suppliers to share relevant experiences that can serve to shape their perspectives. Once again, they are more likely to engage early if they believe they will be educated, not sold to.
Customer expectations of the sales conversation
One of the biggest barriers to early sales engagement is often the prospective customer's experience of past sales conversations, particularly if they have previously suffered a string of crude sales pitches. It's no wonder, in the light of these experiences, that many prospects prefer to wait until they absolutely have to engage with a salesperson.
The challenge, of course, is to persuade a prospective customer that they will be educated rather than pitched to in that first conversation, and that the discussion will revolve around business issues and not solution capabilities or - God forbid - the breathless delivery of a standard corporate slide deck.
The salesperson can help to set the right expectations through the nature of their outreach. But it's not just down to the salesperson. If complex, unfamiliar and often discretionary decisions are involved, the vendor's website and marketing messages and materials must seek to educate rather than pitch.
They must lead towards and not with the vendor's solution. And they must convince the potentially hesitant prospect that it is the prospect's interest to engage a salesperson early because they will make a better decision as a result – whether or not that vendor wins their business.
Don't be fooled by the statistics
It seems to me that organisations have two choices when confronted by the sort of statistic I quoted at the beginning of the article: you can listen to the marketing agencies leaning against their lampposts and seeking to justify spending more money on top-of-funnel marketing, or you can take a more balanced approach.
You can recognise that just as no two opportunities are the same, no two vendors have to be the same. You can regard the 57% statistic (or whatever the number actually is) as a challenge, rather than an inevitability. You can give your potential customers positive reasons to engage with one of your salespeople early.
You can ensure that your salespeople have the sort of initial conversations that leave their potential customers feeling smarter rather than browbeaten, and keen to learn more.
I know that I started this article by debunking one common statistic, but I want to close it by highlighting another. A range of researchers and the collective experience of every sales organisation I have worked for have concluded that the salesperson that does the most to shape the prospective customer's thinking at an early stage of their buying journey has a far greater chance of winning their business.
Forrester reckoned that salespeople who engage early have a 3-times advantage, but regardless of the precise average number, the experience of most sales organisations is that early engagement drives significantly higher win rates. Other studies have reinforced the disproportionate impact of early influence.
So – every sales leader faces a choice: do you believe the statistics that say on average that your prospects are half-way through their buying process before they want to engage with you, or are you going to give those prospects compelling reasons to engage with your salespeople before they talk to anyone else?
I know which strategy I would choose...
About the Author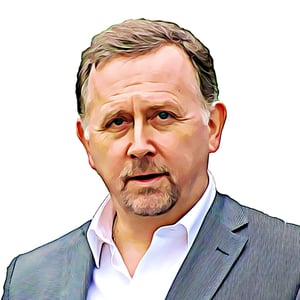 Bob Apollo is a Fellow of the Association of Professional Sales, a founding contributor to the International Journal of Sales Transformation, a recognised Sales Futurist, an active member of the Sales Experts Channel, and the driving force behind Inflexion-Point Strategy Partners, the leading proponents of outcome-centric selling.

Following a successful corporate career spanning start-ups, scale-ups and market leaders, Bob now works as a strategic advisor, mentor, trainer and coach to ambitious B2B sales organisations - teaching them how to differentiate themselves through their provably superior approach to achieving their customer's desired outcomes.