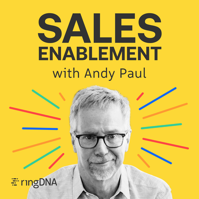 I recently recorded another conversation with Andy Paul, award winning author, speaker and the host of the Sales Enablement podcast. Inevitably, our discussion turned to the impact of the current pandemic on B2B buying behaviour and on how salespeople are having to adapt.
We concluded that any salesperson that hasn't re-evaluated where their best current opportunities lie is likely to be struggling. This requires that salespeople have a clear idea of the issues they are best positioned to solve, the organisations that are likely to want to deal with them, the people responsible for driving the change agenda, and the triggers that cause them to recognise the need for urgent action.
Without a clear and compelling need for urgent action, customers are likely to defer purchase decisions. But what are the common characteristics of the projects that are being approved?
You can listen to the full podcast below, but in summary, successful projects are strategically relevant, tactically urgent and offer a rapid time-to-payback. The rest can wait.
You can learn more in the podcast, and in my previous article on the subject. Customer confidence in both the need for change and in the probability of a successful outcome has never been more important, and yet I still observe many salespeople trying to promote their company and their so-called "solutions" without reference to the issues the customer is trying to address or the implications of failing to deal with them.
In addition to the importance of focusing on timely outcomes, Andy and I also discussed the powerful role that customer-specific value stories can play in persuading customers of the need to take action, and the importance of aligning the way sales organisations manage their pipelines with the key phases in the customer decision journey.
The pandemic has undoubtedly created difficulties for many sales people and sales organisations, but it has also opened opportunities, and accelerated long-overdue changes in the way we all need to think about managing the sales process. It's clear that proving speed-to-outcome and time-to-value have never been more important.
How is your own sales organisation rising to the challenge? Have your sales people changed quickly enough? And are they ready for the future challenges of the next normal?
ABOUT THE AUTHOR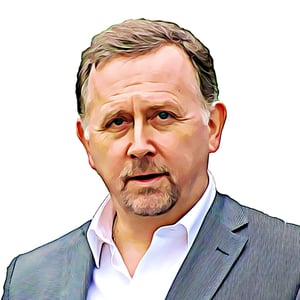 Bob Apollo is a Fellow of the Association of Professional Sales, a founding contributor to the International Journal of Sales Transformation, an active member of the Sales Experts Channel and the Sales Enablement Society, and the driving force behind Inflexion-Point Strategy Partners, the leading proponents of outcome-centric selling.

Following a successful corporate career spanning start-ups, scale-ups and market leaders, Bob now works as a strategic advisor, mentor, trainer and coach to ambitious B2B sales organisations - teaching them how to differentiate themselves through their provably superior approach to achieving their customer's desired outcomes.