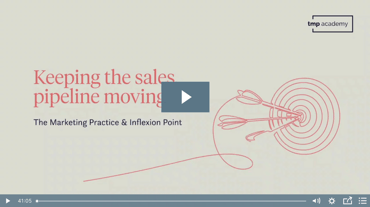 I recently took part in a webinar with Paul Everett of The Marketing Practice - one of the UK's most respected B2B marketing agencies, and with a growing international footprint.
We decided to address one of today's most pressing questions: how can B2B sales organisations keep their pipelines flowing in today's challenging economic environment?
I know that it's a subject that has been close to the top of the thoughts of many B2B CEOs and sales leaders, and the first thing to say is that there are no miracle cures.
There are, however, a handful of best practices and perspectives that in any times, and in these times in particular, can help to focus our attention onto the best way to maintain sales momentum...
What is your customer's minimum viable problem?
It starts, of course, by focusing our energies on the problems that are most worth fixing - and most likely to impel our customers to take timely action. These aren't necessarily their biggest strategic issues.
These massive strategic issues are often complicated, involve multiple stakeholders, and are complex, expensive and time-consuming to resolve. In addition to the decision-making process being lengthy and convoluted, long implementation times often mean that it could be years before tangible value is delivered.
At a time when organisations are trying to address the immediate fires that are probably breaking out all over their business, long-term, high-cost/high-impact strategic projects are likely to be parked for a later date.
That's why the concept of your customer's minimum viable problem is so important. It's a problem that is significant enough to justify short-term rapid-payback action, but small enough to avoid the need to involve and persuade large numbers of stakeholders at the same time as only requiring a level of initial investment that will be relatively easy to approve.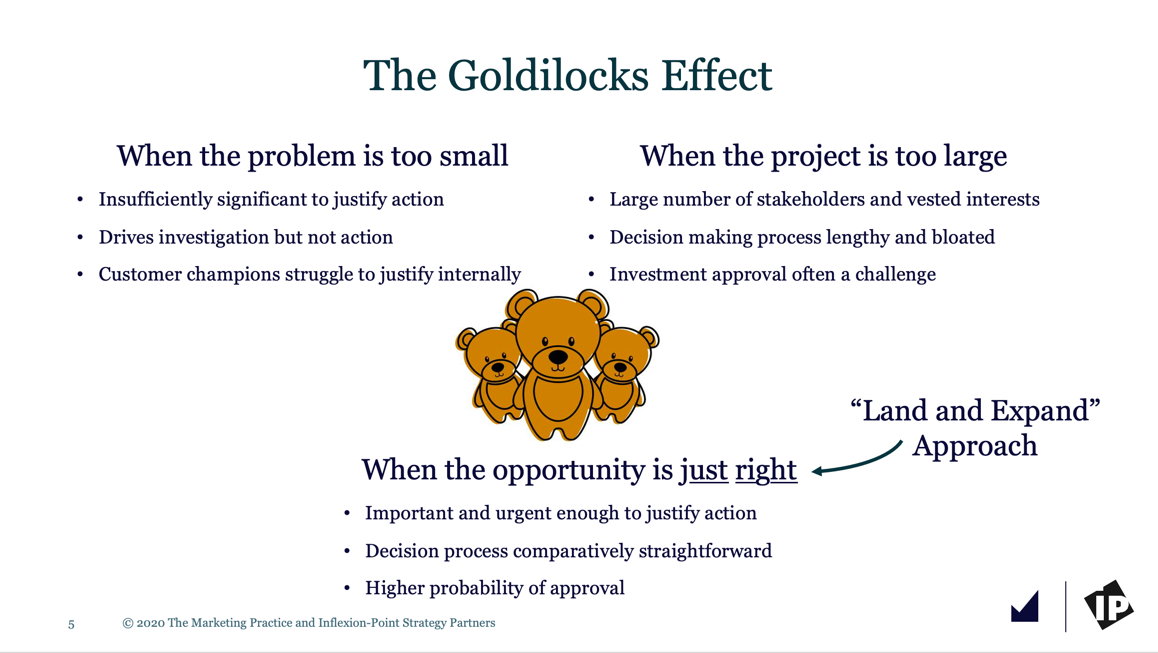 We can think of this sweet-spot as the "Goldilocks Zone" - and it's where organisations are most likely to be able to have confidence in the decision and to reach a consensus to act. So - how many of your current active opportunities can satisfy the minimum viable problem test - and where else could you find others?
Stop selling "solutions" and start achieving outcomes
My next point is, I know, controversial in some quarters - and deliberately so. A whole generation of salespeople have been brought up on the need to sell "solutions". Many technology company websites and associated customer-facing literature talk in terms of offering solutions.
But much of this messaging is simply relabelling a product or service as a solution without any reference, regard or apparent understanding of the customer problem it was intended to solve. That sort of lazy corner-cutting thinking might work in B2C, but it's entirely inappropriate in complex B2B environments.
Let's be clear - the only person/organisation entitled to call anything a "solution" is the one suffering from the problem in the first place. But most vendor usage typically amounts to nothing more than sticking a misleadingly customer-centric lipstick on a blatantly product-centric pig.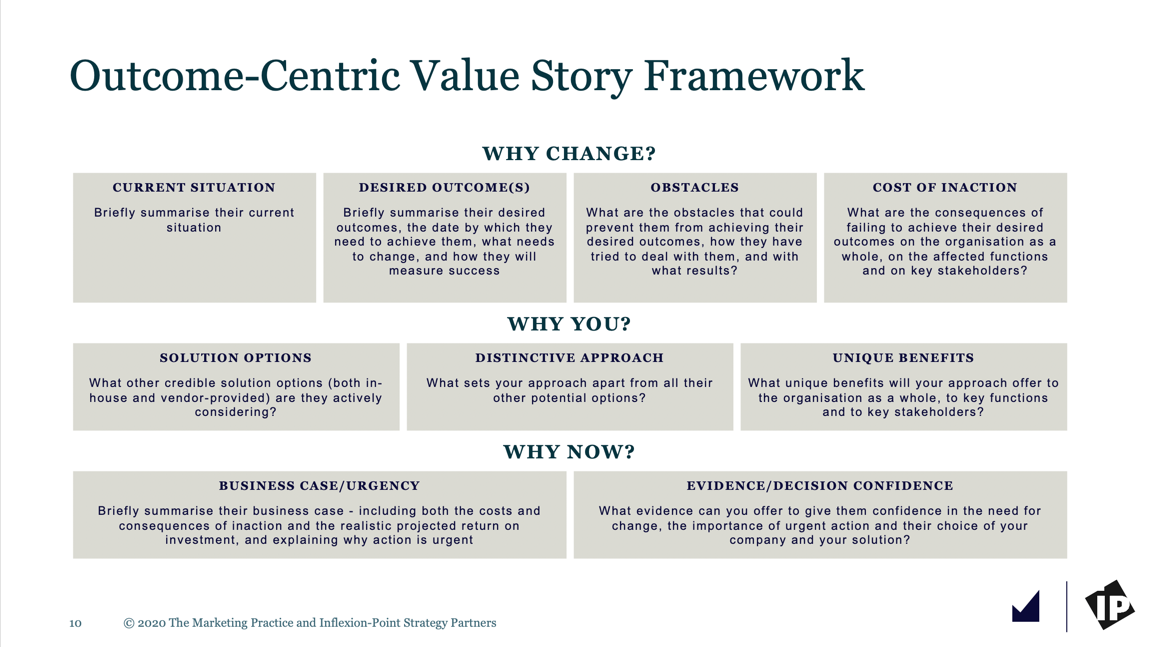 The proper thing, of course, is to focus our efforts on crafting a customer-specific outcome-centric value story that revolves around what the customer needs to achieve, and why they need to achieve it. You'll find a framework in the video and slides but watch out for more on this topic in future blogs.
Make the first customer conversation count
Our first meaningful customer conversation is often the critical moment in the entire sales campaign. If we engage effectively, we establish the foundations for future success. If we fail, we will probably never be able to recover.
This is why preparing for every conversation - and in particular this pivotal first meaningful conversation - is so important. When salespeople "wing it", they are likely to crash and burn. Whenever opportunities are scarce, and whenever properly qualified opportunities have significant revenue potential, you cannot afford to plan.
Top salespeople know this. As Neil Rackham, best-selling author of "SPIN Selling" observed, the key factor that distinguishes top performing salespeople from the rest is their recognition of the value of planning, and their commitment to putting this into practice.
You'll find a framework for planning this first (and every other significant) conversation in the webinar and the slides. This is another topic I plan to return to in a future blog. Suffice it to say that failing to plan amounts to planning to fail.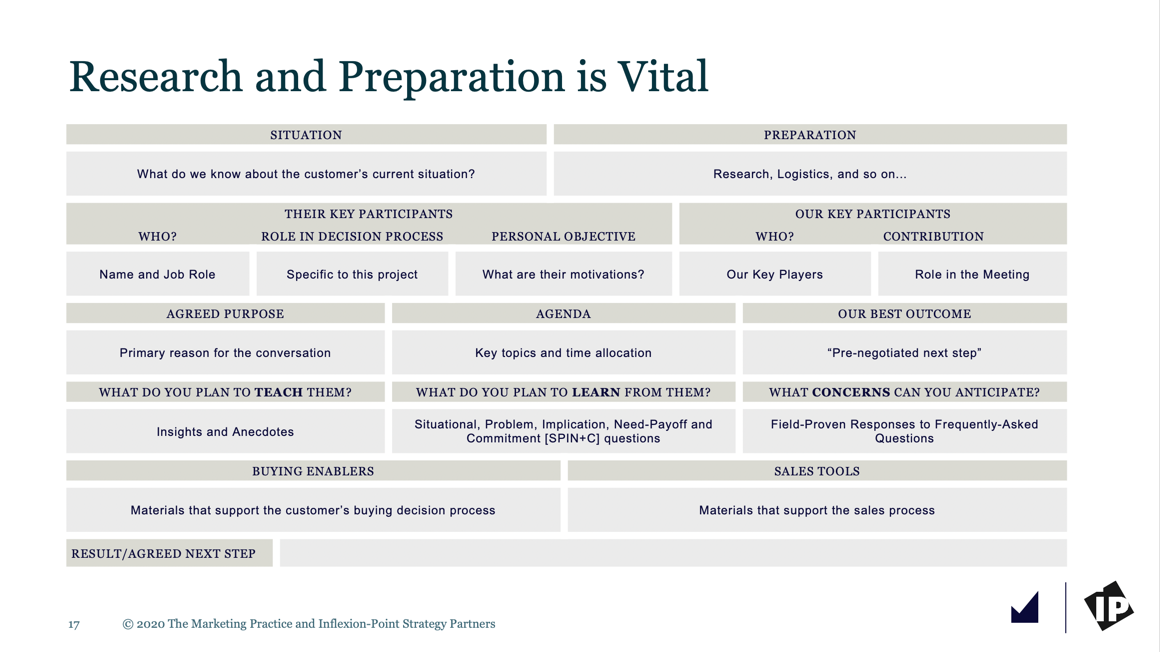 This, by the way, is not to suggest that salespeople benefit from rigid, unbending plans or scripts. The opposite is, of course actually true: the act of planning frees us and gives us the confidence to act in the moment in the conversation itself, and to listen, react and respond to whatever our customer contributes to the discussion.
As Atul Gawande, author of the excellent "The Checklist Manifesto" is keen to remind us, discipline makes daring possible. Prior planning - far from restricting adaptability - actually makes it easier to manage in the moment.
Three keys to momentum
So, there you have it - three of the potential keys to maintaining sales momentum in challenging times: ensure that you have identified your customer's minimum viable problem, stop selling "solutions" and start selling outcomes, and make sure that you make the first conversation count.
None of these are silver bullets. But taken together, they can significantly enhance your chances of success. I'll be expanding on each of these topics in the weeks to come. But in the meantime, please enjoy the webinar and download the slides - and if you'd like access to the templates, let's book a video call.
ABOUT THE AUTHOR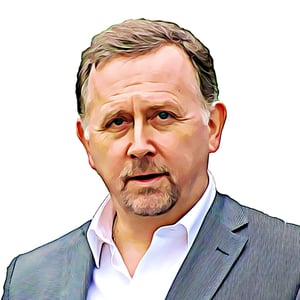 Bob Apollo is a Fellow of the Association of Professional Sales, a founding contributor to the International Journal of Sales Transformation, an active member of the Sales Experts Channel and the Sales Enablement Society, and the driving force behind Inflexion-Point Strategy Partners, the leading proponents of outcome-centric selling.

Following a successful corporate career spanning start-ups, scale-ups and market leaders, Bob now works as a strategic advisor, mentor, trainer and coach to ambitious B2B sales organisations - teaching them how to differentiate themselves through their provably superior approach to achieving their customer's desired outcomes.