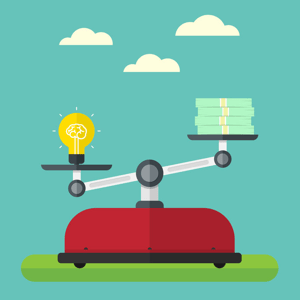 One of the biggest frustrations for today's sales leaders is their sales peoples' apparent inability to connect the business value of their solutions with the business issues of their prospective customers. It's not a new phenomenon - we've been wrestling with it for years.
We can find an explanation in research reported by Corporate Visions that the average business executive is at least 4 times more interested by business insights than by product features whilst the average sales person is 4 times more confident talking about their offerings than about their customer's business challenges.
The problem is amplified by the average sales person's habit of pitching their solution the moment the customer acknowledges a need, rather than continuing to learn about the problem and its implications. Top performers know better. So how does their behaviour differ?
The most obvious characteristic of top sales performers is that they have learned to stay with the problem and are able to avoid the itch to pitch their solution. They know that it is far harder to return to the discovery process once they have succumbed to what Mike Bosworth, author of Solution Selling, refers to as "premature elaboration".
Staying with the problem
Staying with the problem requires patience, discipline and a certain amount of self-confidence. It involves leading our customer though a progressive discovery process that builds up the cost and consequences of the problem (and the risks of sticking with the status quo) before establishing the value of our solution.
It recognises that we need to ensure that the customer is persuaded of the need for change before we can hope to make a compelling case for investing in our solution, and it's a journey that involves six key steps.
[1] Understanding their Issues
We need to start by understanding the trends, opportunities and threats that are facing our customer's business. Prior to our initial conversation with them, we need to invest in understanding the trends, opportunities and threats that are confronting similar people in similar organisations.
In addition to developing effective questioning techniques, we need to have the confidence to introduce issues that they may not yet have acknowledged but which have the potential to be highly relevant to them. We need to have stories at our fingertips of how we have helped other similar organisations to address these issues.
[2] Identifying their Obstacles
Having identified a significant issue that we are confident we are going to be able to help them solve, we need to turn our attention to identifying and where necessary uncovering the obstacles that may already or could in the future prevent them from implementing an effective solution.
We need to discover what if anything they have been doing to eliminate these obstacles, what the results of these initiatives have been and what they have learned from these experiences. And we need to have stories at our fingertips of how we have helped similar organisations to get rid of these obstacles.
[3] Amplifying the Impact
We now need to turn our attention to the impact on our customer of failing to address the issues and deal with the obstacles they have acknowledged. It's particularly helpful to be able to understand the consequences for our prime contact, for their department or function, for other affected stakeholders, and for the organisation as a whole.
And, of course, we have a role to play in drawing their attention to any previously unconsidered consequences that could make sticking with the status quo even more uncomfortable and making the case for change even more powerful.
[4] Establishing their Needs
Now that we've helped them to develop the strongest possible case for action, our attention needs to turn to enabling them to establish what specifically needs to change in order to achieve their goals. What we focus on at this stage depends on the stage they have reached in their buying decision journey.
If they have not yet established a clear vision of a solution, we need to influence their thinking, leading them progressively towards our approach. If they have already established a clear vision, we may need to introduce unconsidered needs and implications that once accepted will have a similar effect.
[5] Defining their Required Capabilities
These high-level needs will need to be translated into more detailed required capabilities. If establishing their needs was about identifying the best approach, defining their required capabilities is about helping them to recognise the specific features that their solution needs to incorporate.
We need to persuade them that our most powerful (and preferably hard-to-copy) capabilities are essential to successfully achieving their desired results. We're still leading towards rather than with our solution, but the connection has now become rather more explicit.
[6] Projecting the Business Value
We've already helped them to acknowledge the costs and consequences of failing to address the issue. Now we need to create the widest possible contrast between sticking with the pain of the status quo and the gains to be had from implementing our proposed solution.
If we're to do full justice to this, we need to understand how these sorts of investments are assessed and evaluated by their ultimate decision authority - and we need to recognise that this project will probably end up competing for funds with other investment opportunities, so we also need to create positive contrast between the payback to be had from this project compared to the other alternatives.
Speed up by slowing down
Following this path will take initially longer than the "you've acknowledged a problem - I can't wait to propose my solution" that is common in most sales environments. But because the case for change is so much stronger, and because the contrast between our approach and all the other solution options is so much clearer, it is much more likely to result in action.
Alternatively, this approach could allow us to recognise that the case for change is in fact far weaker than we would like to think, and to qualify these weaker opportunities out far earlier than usual in the sales cycle.
Either way, following these six steps to value will result in consistently better outcomes...
ABOUT THE AUTHOR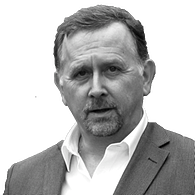 Bob Apollo is a Fellow of the Association of Professional Sales, a regular contributor to the International Journal of Sales Transformation and the founder of UK-based Inflexion-Point Strategy Partners. Following a successful career spanning start-ups, scale-ups and corporates, Bob now works with high-potential tech-based B2B-focused scale-up businesses, equipping them to Sell in the Breakthrough Zone® by systematically creating, capturing and confirming their distinctive value in every customer interaction.