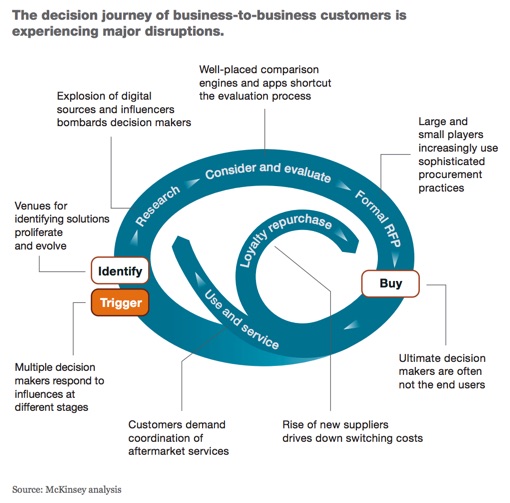 A recent article in the McKinsey quarterly has highlighted a phenomenon that many of us have observed: B2B purchasing decisions are tracing increasingly complex journeys - and these changes are challenging the long-standing behaviours of many B2B sales organisations.
It's becoming increasingly unhelpful (and massively unproductive) to represent sales pipelines in terms of simple traditional linear sales process that sales people are required to follow - because your customers don't behave that way.
McKinsey's research identified that B2B customers regularly use an average of six different ways of interacting with vendors to get the information they need - and showed that two-thirds come away frustrated by inconsistent experiences.