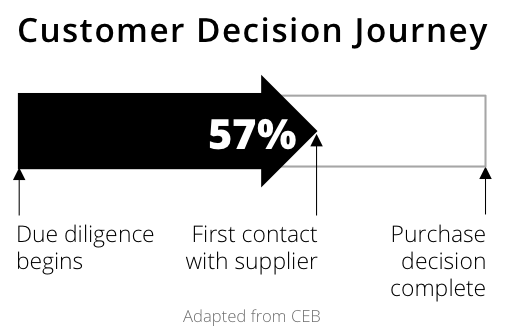 It's a statistic that's been widely quoted and even more widely misunderstood - the idea that the typical modern B2B buying decision process is "57% complete" before the customer even talks to the supplier.
Or you may have seen it quoted as "65%" or "two thirds". It doesn't matter, because all the figures are precisely wrong.
I think the original statistic came from a CEB* study but it has been naively interpreted and driven many thoughtless conclusions. You see, like many statistics, it's simply a headline-grabbing average that hides a wide variation in actual behaviour.
Subsequent studies by other organisations - including one by IDC - have revealed subtleties that any B2B sales and marketing organisation need to take into consideration before they decide to make far-reaching changes to their go-to-market strategy…