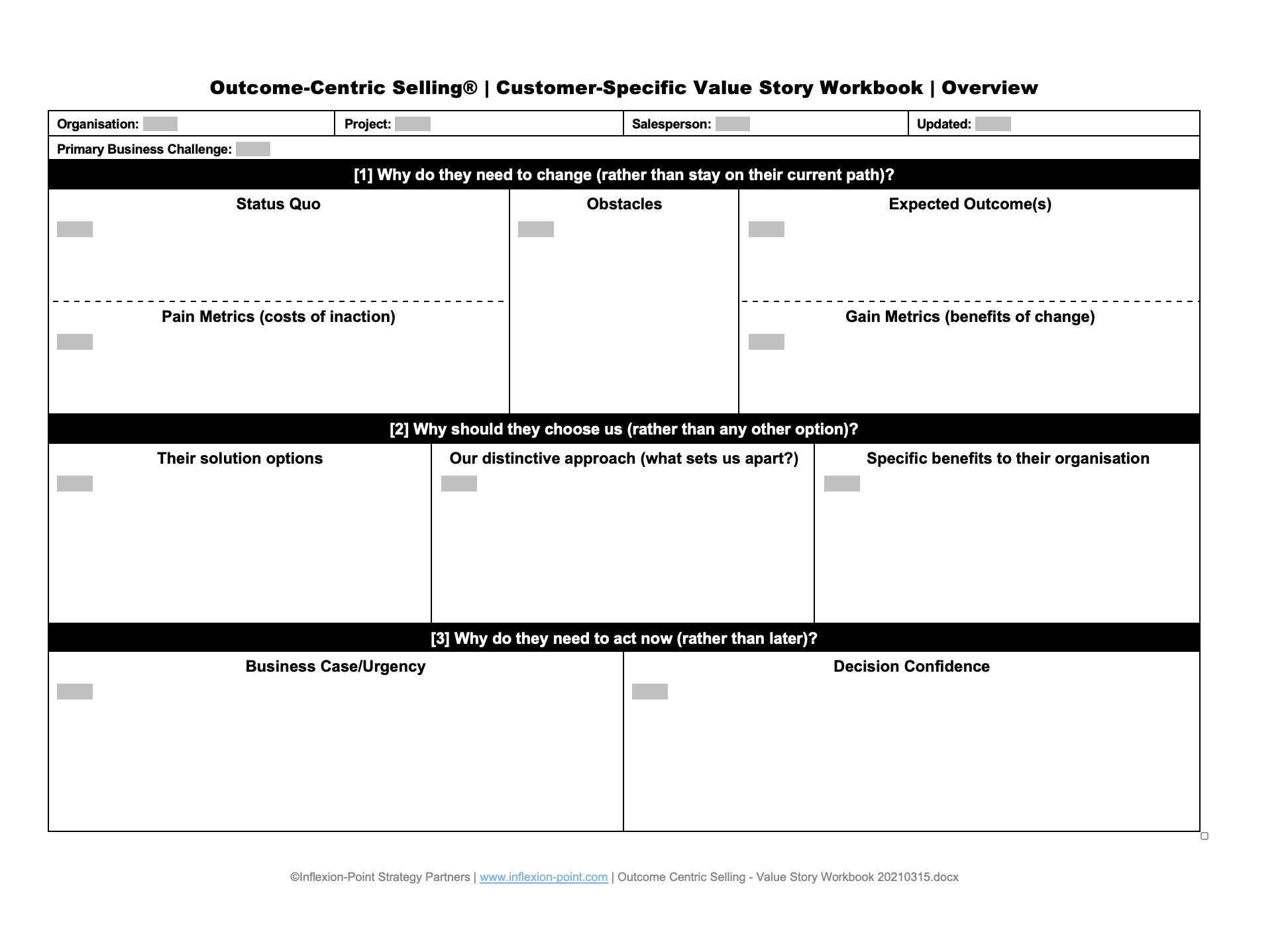 Regular readers will know that I have been evangelising the critical importance of customer-specific value stories for a long time. I'd like to take this opportunity to update you on my latest story framework, fuelled by a growing number of client projects in complex B2B sales environments.
Let me start by explaining what I mean by a "customer-specific value story". Unlike value propositions generally, which tend to be targeted at broad audiences rather than specific organisations, a customer-specific value story is unique to each prospective customer.
Because of this, no two customer value stories are ever exactly the same, even if those crafted for similar organisations who are facing similar issues will often exhibit similar overall themes. But they all benefit from following a similar framework...
Read More