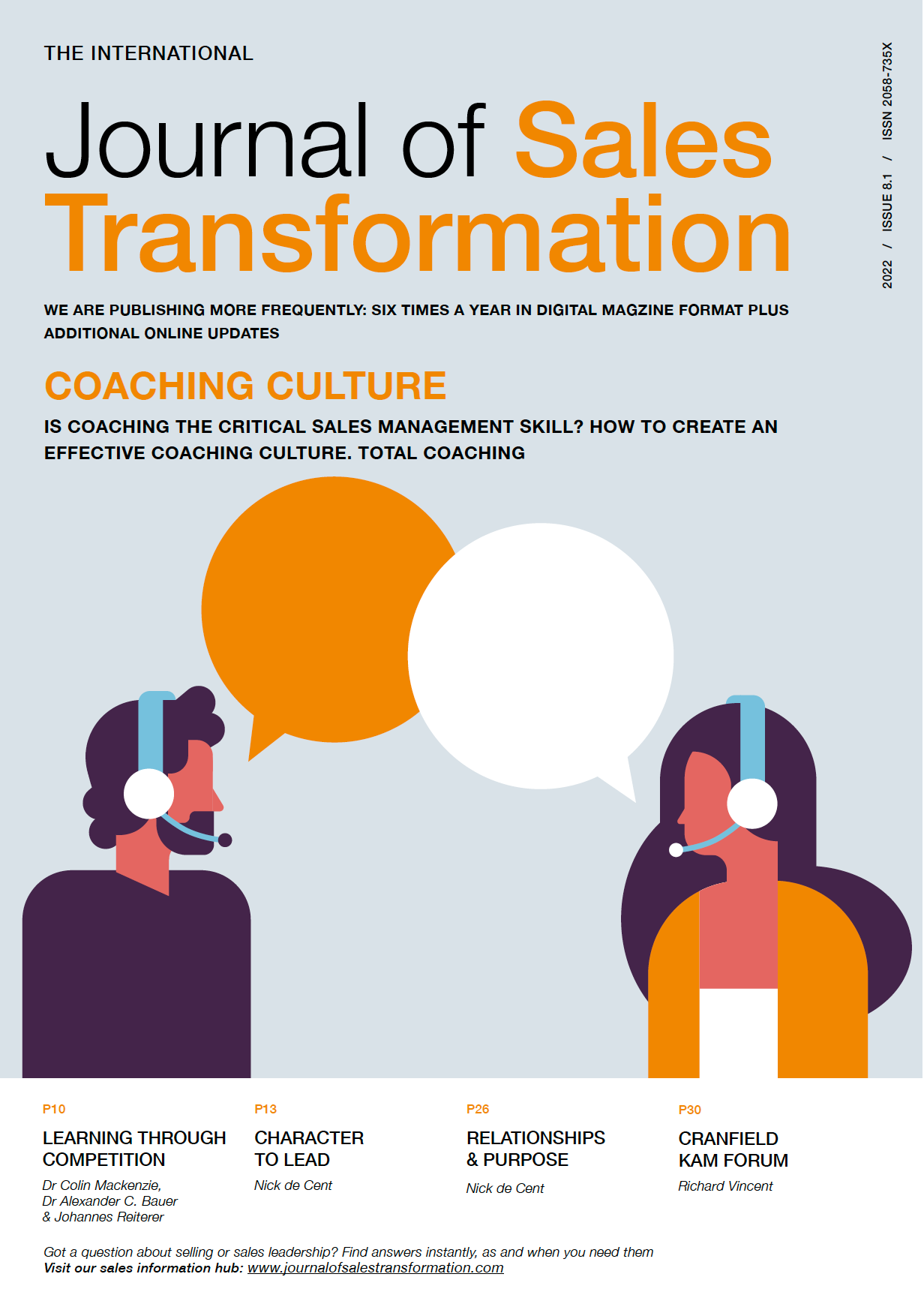 This article was first published in the latest edition (issue 8.1 - January 2022) of the International Journal of Sales Transformation. To learn more about this excellent publication, follow the link at the bottom of this article.
Successful sales managers must master a range of important skills. They need to make sure that they recruit the right people and help them to realise their potential, encourage their teams to follow and contribute to the organisation's learned best practices, ensure that opportunities are well-qualified, that pipelines are well managed and that forecasts are consistently accurate. I'm sure you can think of more.
But perhaps the overriding skill - if sales managers are to get the very best out of every member of their sales organisation - is their ability to coach, and their willingness to commit the amount of time required in the coaching process. I addressed some of these concepts in an earlier article "Establishing the Foundations of a Coaching Culture" in issue 7.3 of the journal, and I now want to expand on some of the themes introduced there.
In particular, I want to focus on three areas:
Devoting the appropriate amount of time to coaching

Acquiring the skills necessary to be an effective coach

Developing the mindset needed to be an effective coach
Read More