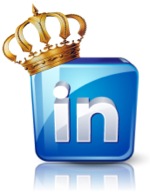 B2B Marketing have just published a comprehensive 60+ page survey of business social media - and one of their key conclusions is that LinkedIn (94%) has replaced Twitter (89%) as the B2B marketer's favourite business social media platform.
The preference gap widened dramatically when marketers were asked which social network was most effective in supporting their business goals. More than twice as many - 45% - chose LinkedIn, compared to 20% that chose Twitter.
Perhaps this should come as no great surprise: as the survey pointed our, fluffy justifications for social media investments won't pass muster any more. Business social media is increasingly expected to deliver hard business benefits.
So what are the implications for B2B marketing?
Read More