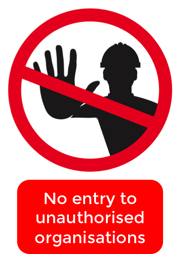 I want to turn my attention in this article to a pattern I see repeated across a number of the clients that have approached me looking for help in improving their sales effectiveness.
These companies typically have a technology-based solution of some sort, and have traditionally been attempting to sell largely on the basis of their product's superior features or capabilities.
But - even when they have demonstrated a superior problem-solution fit, and even when they have secured the recommendation of the people evaluating potential solutions - they struggle to close the business.
In some cases, the business ends up going to a technically inferior solution. In others, the decision to buy gets deferred in favour of another competing priority. If you recognise any of these symptoms, I'd like to suggest some remedies…
Placing too much emphasis on problem-solution fit and on the superiority of product capabilities is a common mistake in the sales functions of technology-based businesses. It seems particularly common as companies evolve from the start-up to the scale-up phase.
Geoffrey Moore highlighted the challenge (and identified some but not all of of the underlying reasons) in his timeless technology marketing masterpiece "Crossing the Chasm". Whilst early adopters (the typical focus of start-ups) buy on the basis of product potential, the more pragmatic mass-market (the necessary focus of scale-ups) buy on the basis of confidence in outcomes.
When selling to the pragmatic mass market, proving problem-solution fit and identifying a budget are necessary, but far from sufficient conditions to secure the sale. I've written elsewhere about the need to sell to a critical need, to identify a compelling case for change, and to identify the potential champions and stakeholders.
But even that isn't enough to guarantee success - because it turns out that there are some organisations that are simply never likely to buy from you. Here are a few of the more common reasons:
STRATEGIC VENDOR LOCKOUT
The organisation may simply have a policy of preferring to deal with an existing strategic vendor whenever they can. This is particularly common in organisations that have made a strategic commitment to SAP, Oracle, or another big-brand, broadly based software provider.
As long as the strategic vendor has an offering in a functional area - even if, as is often the case, it is technically inferior to best-of-breed solutions - the organisation is strongly biased towards placing their business with their existing supplier.
It's all-too-easy to be misled. Mid-level evaluators - the people who are actually suffering from the problem that you are particularly well placed to fix - often fail to recognise the strategic vendor bias or even if they do, imagine that they can persuade their superiors of the need to choose the best functional solution. But they can easily fool themselves about their ability to influence strategy in this regard - and in the process they can cause you to throw resources into an ultimately unwinnable opportunity.
BIAS TOWARDS ESTABLISHED BRANDS
Even if a strategic vendor lockout does not exist, organisations often still have a preference for dealing with established brands. This is in large part driven by perceived commercial risk. When organisations are evaluating you, they are considering whether your company is a viable supplier.
Even if they prefer aspects of your technical approach, unless you have shown how your solution is a dramatically better fit for their needs and satisfy them as to your commercial viability, they may still prefer to go with what they see as a more established supplier whose long-term commercial survival seems more assured.
APPETITE FOR INNOVATION
The third related factor is the organisation's appetite for innovation. Regardless of whom they buy their solutions from, do they have a track record of being amongst the first in their industry to adopt new ideas, or are they a fast-follower, a middle-of-the-road organisation, or a laggard?
Organisations tend not to be an innovator in some areas and a laggard in others. They tend to embrace a broadly consistent attitude to innovation across the business as a whole - or at least across a particular business unit: it's certainly possible for some business units to be more innovative than others.
ASSESSING COMPANY FIT
So how can you go about assessing company fit? I recommend you start by reviewing your most attractive existing customers and your most promising current prospects. What are their common characteristics?
Then review the opportunities you thought you had a good chance of winning, but ended up not getting the business. Focus particularly on the ones where you had a strong problem-solution fit. What were the factors that prevented you from closing the deal?
Patterns will inevitably emerge. If they are not obvious at first, look at your experiences from a different angle. Don't restrict your thinking to demographic factors - it's the technical, structural and behavioural factors that are particularly important.
Use this analysis to come up with a set of unique-to-you qualifying questions that need to be answered at an early stage to allow you to assess the company fit of every new opportunity. Don't be afraid to qualify out opportunities that have a good technical fit but a bad company fit - you're almost certain to lose these eventually, so you are better off losing them early.
TARGETING THE
RIGHT

ORGANISATIONS

Of course, it's not just about qualifying out - armed with an Ideal Customer Profile that gives the proper priority to these key technical, structural and behavioural characteristics, you can proactively research, identify and target the organisations that have a strong company fit and who have the potential to turn into your most valuable future customers.

A clear Ideal Customer Profile allows you to not only target the right sort of organisations, it also allows to you to deliver targeted, relevant messages that are likely to cause your potential champions in those organisations to want to learn more. You can find out how to develop an Ideal Customer Profile here.

Qualifying (and targeting) for company fit is a key foundational principle of the Value Selling System®. You can learn more here.
ABOUT THE AUTHOR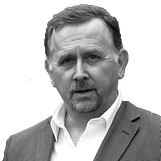 Bob Apollo is a Fellow of the Association of Professional Sales and the Founder of UK-based Inflexion-Point Strategy Partners, home of the Value Selling System®. Following a successful career spanning start-ups, scale-ups and mature corporates, Bob now works with a growing client base of tech-based growth-phase businesses, equipping and enabling them to systematically create and capture mutually meaningful value in every customer interaction.