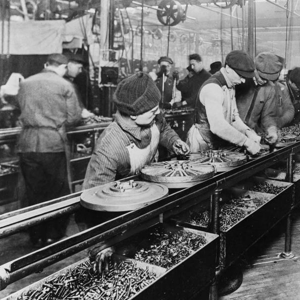 Largely inspired by the work of Frederick Winslow Taylor, and made real by Henry Ford and others, the age of mass production introduced the concept of role specialisation in the pursuit of manufacturing efficiency.
And for a considerable period of time his idea that there was "one best way" had the desired effect - as long as the customer was prepared to accept a standardised product, and often at considerable cost to the job satisfaction of the workers involved.
It also had no need to take account of the feelings of the inanimate objects being produced. A Ford Model-T is unaware of the number of workers that have been involved in its production, or of the hand-offs between them.
The idea of role specialisation appears to have obvious attraction when applied to the sales function, as exemplified by the number of organisations that separate the SDR, sales and account management functions.
But there's a real problem in taking this concept of role specialisation too far when applying it to sales - because our "production line" (or sales pipeline) isn't an inanimate, uncaring collection of parts, but a group of sentient human beings who expect and deserve to be treated with respect...
As Amy Volas points out in a recent LinkedIn article, whilst today's segmented SDR model might seem to offer operational efficiencies, it often ignores or runs roughshod over the feelings of the most important components in the whole process - our potential customers.
Our potential customers hate being treated like a clumsily-handled baton in a relay race. And just as in a relay race, every time a handover is required, there is a clear and present danger that the baton will be dropped, rather than smoothly transferred.
At one level, there is the risk that the positive relationship the SDR has just established is going to be disrupted by passing the customer on to someone who may have a completely different personality and be incapable of establishing the same rapport.
But it's not just about personality or style: the issue is compounded if the customer is subjected to questions they have already been asked or answered, or if the new salesperson appears to be ignorant of things the SDR had previously discussed.
These faulty handovers are not just inefficient, they are deeply disrespectful of the customer and their precious time. It's hardly a surprise that many apparently promising opportunities fail to make any further progress after a fumbled handover.
Amy offers a number of thoughtful recommendations in her article. I'd like to highlight a few of my own:
Respect for the customer must come before the pursuit of theoretical efficiency in your sales process
However you decide to organise and segment the sales processes and functions, you must ensure that no prospective customer gets asked the same question twice
If you still see value in segmenting the "top of funnel" (SDR) and "rest of funnel" (AE) sales functions, the respective responsibilities and expectations must be crystal clear
This means establishing an organisation-wide approach to capturing and sharing customer intelligence - and this in turn means having a CRM that works for and benefits everyone (including the customer!)
It also requires that close working relationships are established and maintained between the SDRs and their associated AEs, so they come to understand each other's personal expectations and ways of working (within the context of agreed salesforce-wide process)
Where handovers are necessary, they are best established as early as possible in the customer's decision journey, while the risk of disruption is at the lowest
The customer experience (and your chances of winning their business) may be significantly enhanced if both the BDR and AE functions participate in the handover meeting with the customer
The metrics and reward systems for both the BDR and AE function must stress the ultimate outcome (committed revenue, and a satisfied customer) rather than intermediate activity targets (such as number of meetings booked)
The same respect-for-the-customer thinking also needs to be applied to the handover between the sales and customer success functions:
You must ensure that no new customer gets asked the same question twice by both your sales and post-sales teams (unless it is to allow implementation or customer success to further explore the implications of an already given answer)
Salespeople must be expected and required to ask questions that will have an impact on the implementation or customer success functions during the actual sales cycle - and set expectations accordingly, rather than leave it to colleagues to stumble over issues post-sale that could negatively affect customer satisfaction
The sharing of organisation-wide intelligence must extend to the sales, implementation and customer success functions
The customer experience is likely to be enhanced if the AE who made the sale also participates in a post-sales handover meeting with the customer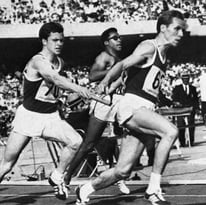 I hope that my message is clear, and that you see my recommendations as both sensible and actionable:
If your business process requires that you manage pre-and post-sales as a relay race, you must at least seek to minimise the number of times the customer baton is passed
Whenever the customer baton is passed, you should insist that both the giving and receiving parties have a firm joint hold of the baton at the critical moment of handover
So - how many times might your teams have dropped the customer baton this year? And what are you going to do to ensure that they stop doing it in 2021?
About the Author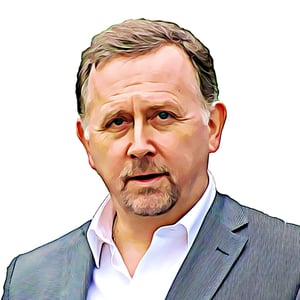 Bob Apollo is a Fellow of the Association of Professional Sales, a founding contributor to the International Journal of Sales Transformation, a recognised Sales Futurist, an active member of the Sales Experts Channel, and the driving force behind Inflexion-Point Strategy Partners, the leading proponents of outcome-centric selling.

Following a successful corporate career spanning start-ups, scale-ups and market leaders, Bob now works as a strategic advisor, mentor, trainer and coach to ambitious B2B sales organisations - teaching them how to differentiate themselves through their provably superior approach to achieving their customer's desired outcomes.