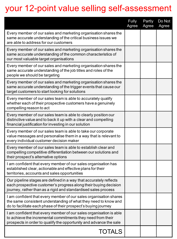 If you're like most of the B2B CEOs or sales leaders we talk to, no matter how well your organisation has done in 2017, you're probably already asking yourself: how can we do a better job in 2018 of targeting, identifying and engaging the right people in the right organisations, differentiating ourselves from all their other options, and persuading the prospect to commit to our solution?
It's a common challenge: a recent SiriusDecisions study of sales leaders reported that their biggest challenge lay in "the inability of their sales people to connect their offerings to the business issues of buyers".
It's clear that more effective selling techniques are required, and whether you label the approach as solution selling, strategic selling, challenging selling or value selling, the key objective always seems to be to equip your sales people to have more effective value-creating conversations.
But there's a problem...
training isn't enough
If you've invested in any of these initiatives in 2017, you've probably already concluded that one-off training courses are by themselves not going to drive the sort of long-term behavioural change that you need.
In fact, it's a well-proven and widely-reported fact that on average less than 20% of the information taught on typical training courses has been retained, internalised and actively adopted by sales people one month later. The rest has just washed over the audience.
a different approach
That's why our value selling system® takes an intentionally integrated approach to helping the whole sales organisation - from the most experienced veteran to the latest new hire - to systematically practice their value selling skills on an ongoing and lasting basis.
We combine customised sales enablement tools, sales analytics, CRM-embedded guided selling systems and customised training and coaching into an ongoing programme to help you achieve and sustain the desired performance improvement.
If you're a regular reader of this blog, you're probably already familiar with a number of these value selling principles. But how effective have you been in putting them into practice in the past year? And have you got the potential to do more in 2018?
a simple self-assessment
Please take a moment to review this 12-point self-assessment. It highlights some of the elements we've learned are probably going to be essential if your organisation is to fully master value selling and reap the rewards.
If you've scored 12 "fully agrees", you're probably already doing well enough without our help. But if you've identified a significant number of 'partly agrees" or "do not agrees", and you've got ambitions to do better, we might be able to help, and it could be worth having a quick chat.
By the way, if you'd like an update on our latest thinking you can download the latest introduction to our value selling system® here.
ABOUT THE AUTHOR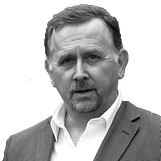 Bob Apollo is a Fellow of the Association of Professional Sales and the founder of UK-based Inflexion-Point Strategy Partners, home of the Value Selling System®. Following a successful career spanning start-ups, scale-ups and corporates, Bob now works with a growing client base of tech-based B2B-focused high-growth businesses, enabling them to progressively create, capture and confirm their distinctive value in every customer interaction.