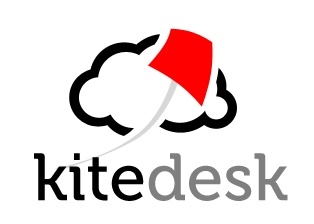 I was delighted to be recently offered the opportunity to contribute to KiteDesk's Sales Expert Interview series. Eric Quanstrom came up with 10 excellent questions that really got to the heart of the challenges many sales organisations face in sales prospecting and pipeline management.
We covered a range of topics, including the most common reasons for inconsistent revenue performance, and most common reasons sales people give for not prospecting. I hope that you might find my responses interesting, so I'm republishing the entire interview here…
1: What are the most common reasons for inconsistent revenues within a company?
Assuming that you have a product or service that that market wants to buy, the No. 1 reason for inconsistent revenues is the failure to implement a consistent sales process.
2: How should B2B companies approach prospecting today? What are best practices for filling pipeline?
Effective prospecting can only be based on a clear understanding of who your ideal target organisations and stakeholders are, how and why they choose to buy, and what critical business issues you can solve for them. If you don't understand these things, you're likely to end up pitching into the abyss.
3: What are some out-dated or ineffective methods of prospecting you see organisations still using?
Organisations are undoubtedly getting smarter about this. But you can still see salespeople and sales teams failing to do even the most basic research, using email as a shotgun rather than a rifle, and pitching the products they want to sell rather than the problems they are best at solving. The results – as you would expect – are awful.
4: What have you found are the most common excuses sales teams give for not prospecting? How do you respond to them?
There is no excuse for not prospecting. But sometimes salespeople get so wrapped up in closing late-stage opportunities that they forget to continuously invest time in finding new ones. Having a dedicated pipeline building function (whether in-house or outsourced) can help to ensure a steady cadence of demand generation activity.
5: After the initial outreach, what are best practices for building or sustaining interest with a potential customer?
Find out what they are interested in, anticipate the problems they might recognize, and steadily educate them on both the need for action and the superiority of your approach to addressing the issue(s).
6: Where do you find organisations most often fail in this part of the process?
Implementing a genuinely thought-leading nurturing program targeted at qualified prospects that are not ready to buy yet.
7: What tools should organisations be using to better target potential customers?
Ideal customer and key stakeholder profiles
Continuous database building programs
Key talking points conversation planners
Consistent opportunity qualification guidelines
Thought leadership educational programs
8: Why is sales forecasting important to an organisation's success? What are the risks of inaccurate forecasting?
Effective sales forecasting is critically important because organisations need to have confidence in their revenue projections. If they get it wrong, it can destroy shareholder value, compromise cash flow and threaten the very existence of the business.
9: What are the most common causes for inaccurate sales forecasts?
Failure to qualify opportunities
Failure to determine where the prospect really is in their buying process
Failure to understand the prospect's decision-making schedule and process
Failure to identify and engage the key stakeholders
Misreading the true state of the opportunity
Misreading the competitive position
Unjustified optimism
Sales incompetence
10: How can companies more accurately forecast their sales? What are your tips or tools for making more accurate projections?
Insist on consistent, detailed and continually reviewed opportunity qualification
Make sure you understand the true state and stage of the prospect's decision-making process
Make sure you have identified and engaged all the key stakeholders
Take pains to understand the true competitive position
Don't ever use default opportunity stage probabilities
Insist on salespeople assessing (1) the chances the prospect will do anything and (2) assessing their chances of winning and identifying the evidence that supports their judgement
Track sales forecast accuracy at the opportunity and salesperson level and identify where and why reality consistently diverges from the forecast
Finally: What trends or innovations in pipeline management are you most excited about right now?
The use of sales analytics to show what's really going on in the sales pipeline and to project future outcomes based on the pattern of past performance. For salesforce.com users with more than half-a-dozen salespeople, an analytics package like InsightSquared (insightsquared.com) is a "must have" add-on.
By the way, you can read the original interview here.
ABOUT THE AUTHOR
Bob Apollo is the Founder of UK-based Inflexion-Point Strategy Partners, the B2B sales performance improvement specialists. Following a varied corporate career, Bob now works with a rapidly expanding client base of B2B-focused growth-phase technology companies, helping them to implement systematic sales processes that drive predictable revenue growth. Please follow him on Twitter and connect on LinkedIn.
WE THINK YOU MIGHT ALSO ENJOY