As we emerge from the downturn, it's clear that we're going to have to find new and better ways of reaching and satisfying our customers. The May 2010 edition of the McKinsey Quarterly reports that "the way businesses buy from and sell to each other is changing".
No great surprise there. The article explores three trends that McKinsey's analysts heard from senior sales executives. Now the nature of McKinsey's sample is such that the results reflect the experience of some of the world's largest and best established companies – but my own observations suggest that a growing number of successful up-and-coming organisations are already embracing their recommendations.
The "end of the road warrior"?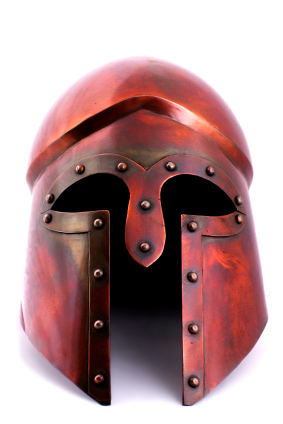 One prediction in particular caught my attention. Under the heading "the end of the road warrior", McKinsey pointed out that many sales organisations have built new, lower cost channels to serve smaller customers. But siloed approaches in which low-value deals are served through a low-touch channel and high-value deals are served through a high-touch direct sales operation are proving - with good reason – to be unnecessarily rigid and increasingly ineffective.
Part of the reason – as McKinsey point out – is that many of the stakeholders and decision makers involved in the buying process have become more relaxed about where and how they get the information they need to support their decision-making.
Time for a blended approach...
For high-value products with complex and lengthy buying cycles, it's clear that "one-size-fits-all" go-to-market models are hopelessly inadequate to serve today's buying behaviours. But it's equally apparent that rigid demarcation lines that force buyers down specific sales paths according to the value and perceived complexity of their transaction aren't satisfactory either.
Surely it's time for a blended approach – one that enables prospects to get the information they need in order to advance their buying process through the medium that they feel most comfortable with. Rigidly distinctions between inside and outside sales, or direct, indirect and web-based channels aren't going to help. Today's most progressive sales and marketing organisations are thinking "outside in" around how best to facilitate each prospect's buying decision making process rather than "inside out" around how it might be most internally convenient for them to organise.
Establishing multiple touch points...
We need to establish multiple touch points that can satisfy our prospects and facilitate their buying processes. Sometimes our prospect's needs might be best served through face-to-face interaction, at other times through a remote conversation, and at still other times through their ability to "self serve" the information they need.
Our decisions need to be guided by a deep understanding of how – given the dynamics of today's buying environment – our prospects prefer to receive the information they need during each phase of their buying process in order to facilitate a decision to move forward with us to the next stage. And, of course, we need to be guided by an appreciation of the costs to us and the value to our prospects of each mode of each interaction. The goal must be to provide the greatest utility to our prospects in the way that makes the best use of our resources.
Aligning compensation with desired behaviour...
It's likely that many people could contribute to a successful sale in this new blended model. And knowing - for sales people in particular – that compensation strongly influences behaviour, it's important to think through the implications of a fair compensation model that motivates winning behaviour.
Just as the first past the post voting model seems to have failed the British electorate, simple compensation models that encourage traditional "it's my deal" behaviours are likely to be counter-productive. Successful organisations seem to be incorporating incentives that reward collaboration and a shared contribution to sale success.
So – is the era of the road warrior really at an end?
Yes and no. We are certainly observing a decline in traditional go-it-alone, sales heroics based, road warrior behaviours – but we're also observing great success in organisations that have successfully created a blended model in which face-to-face interaction is retained where it delivers value to both the prospect and the vendor, and is complemented by alternative methods of interaction where they better support the buying process.
Effective use of technology is clearly a critical factor – to support both remote and self-service interactions. And there's no doubt about the attraction of reducing travel costs and avoiding the suffocating and unpredictable grip of Icelandic volcanoes. Complex, high-value sales will still depend on the power of personal interaction. But that power will be amplified and focused through the intelligent use of multiple touch points.