WELCOME TO INFLEXION-POINT STRATEGY PARTNERS
I'm Bob Apollo, founder of Inflexion-Point Strategy Partners and creator of the Value Selling System®. Throughout my corporate career, I've had the good fortune to work for and with many of the world's leading B2B technology brands and most successful entrepreneurial tech-based businesses, and I'm grateful for the opportunity this has given me to learn from some of the smartest modern minds in B2B sales and marketing.
I'm now very happy to have the opportunity to act as an advisor to a new generation of ambitious B2B-focused organisations, helping them to implement value selling principles that are enabling them to outperform their less progressive competitors and win the battle to engage, acquire and retain the most attractive customers. Perhaps these accumulated experiences could help you achieve something similar?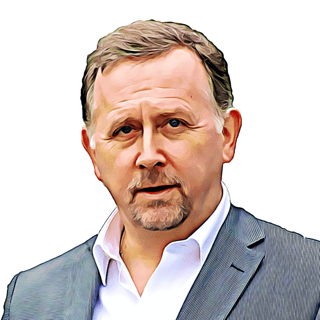 These experiences have served to develop what I now call my Value Selling System®. It's a structured yet flexible framework for systematically improving complex sales performance that - as you might expect - has continuously evolved to reflect the latest research into B2B buying behaviours and incorporate the latest industry best practices.
My typical clients are tech-based B2B-focused businesses in "scale-up" mode with fast-growing sales organisations employing 5-50+ sales people, but the approach has proven equally relevant to ambitious well-funded high-growth start-ups as well as the entrepreneurial business units of more established organisations.
If you can relate to any of these profiles and are keen to take your own organisation to a higher level of sales effectiveness, we should find the time to talk. Why not take the first step by getting in touch here?