WELCOME TO THE TRAINING ZONE
We like to think that we have a distinctively different and provably more effective approach to equipping and encouraging your sales people to fully embrace the principles of the value selling system®.
We see training as just one (albeit very important) element of the process of getting your organisation to adopt value selling. That's why every training course we deliver - although every course is based on the same consistent value selling principles - is always customised to adapt to your unique business environment.
And it's why we see every training course we develop and deliver as part of a broader change management programme that systematically maximises the chances that the ideas will be adopted, including tailored sales tools and regular progress reviews.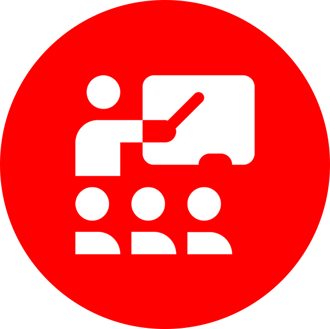 Here is a representative sample of some of our core training modules:
An Introduction to Value Selling
Targeting your Most Valuable Opportunities
Positioning your Distinctive Difference
Systematically Advancing the Sale
New Business Strategies
Account Management Strategies
Stakeholder Management Strategies
Advanced Questioning Techniques
EXPERTS IN APPLYING VALUE-BASED SELLING TO COMPLEX B2B SALES
Our value selling system® has the potential to empower every member of your sales organisation - from your most recent recruit to your most experienced veteran - to make the connection between the critical business issues of their customers and the strategic business value of your solution...
TO LEARN MORE ABOUT OUR DISTINCTIVELY DIFFERENT APPROACH TO VALUE-BASED SELLING, CONTACT US TODAY