VALUE SELLING SYSTEM®: POSITION
If they are to successfully engage with your most valuable prospective customers and move the sales conversation into the breakthrough zone, your sales people will need to position the prospect's problem and your differentiate your solution in a way that clearly stands out from the crowd and sets you apart from all the other options their prospects may be tempted to consider.
That's why the POSITION module of our value selling system® has been carefully designed to equip every member of your sales team to have compelling and persuasive sales conversations that serve to progressively establish your uniquely relevant value for every key stakeholder in every prospective customer, and to provide clear financial justification of the value they can expect from implementing your solution.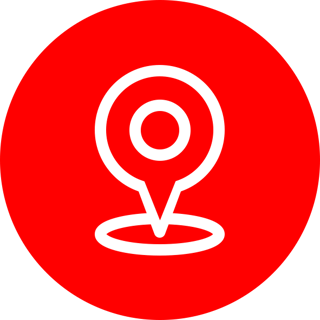 SIGNIFICANTLY BETTER OUTCOMES

Whenever your customers are unconvinced of the need for change, they are likely to decide to "do nothing" and stick with the status quo. That's why the value selling system® is designed to equip your sales people to help their prospective customers to recognise all of the negative issues, implications and consequences of their current situation and contrast this with a positive and credible vision of the future and the significantly better outcomes that they can only accomplish with your help.
CLEARLY DIFFERENTIATED APPROACH
If your potential customers are determined to take action but are unable to clearly differentiate between potential solution options, they are likely to settle for the cheapest option. It's hard to make decent profits when you're forced to compete on price. That's why the value selling system® is designed to equip your sales people to establish clear, compelling and memorable differentiation between your approach and all the other options your prospect may be considering - enabling you to justify the price premium you deserve.
PERSONALLY RESONANT MESSAGES

Complex B2B buying decisions tend not to be made by a single individual but by a group of powerful stakeholders - each of whom will inevitably have personal priorities and motivations. That's why the value selling system® is designed to enable your sales people to establish positions that resonate both collectively and individually with all members of the decision-making group, and help them to appreciate the unique organisational, functional, departmental and personal advantages of your approach.
COMPELLING PROOF OF VALUE
Today's B2B buyers look for clear evidence that any proposed solution will deliver the projected value before approving the budget for any proposed solution. That's why the value selling system® is designed to help your sales people to offer compelling proof of value. We equip and enable them to both establish both the cost of inaction associated with sticking with the status quo and the return on investment that their prospects can reliably expect from implementing your solution.

EXPERTS IN APPLYING VALUE-BASED SELLING TO COMPLEX B2B SALES
Our value selling system® will equip every member of your sales organisation - from your most experienced veteran to your most recent recruit - to systematically establish your distinctive business value in every customer situation...
TO LEARN MORE ABOUT OUR DISTINCTIVELY DIFFERENT APPROACH TO VALUE-BASED SELLING, CONTACT US TODAY