PROCESS OR METHODOLOGY?
We're often asked whether the value selling system®️ is a process or a methodology, and our answer is that it is both and neither - because we have adopted a distinctively different approach to any of the typical off-the-shelf standard sales methodologies or processes that you may be familiar with.
We believe - as you have probably learned from your own practical experience - that in today's typical complex B2B sales environments, there may be best practices, but there is no such thing as a universal "one best way" of handling every sales opportunity.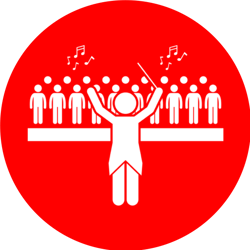 BLENDED METHODOLOGIES
There is no one universally applicable "best" sales methodology. Every one of the commercially available sales methodologies has both areas of strength and potential blind spots. Some are more suited to certain sales environments and situations than others. There is no such thing as a universally efficacious sales methodology, even within a single sales organisation.
So we implement a blended approach: the value selling system® allows you to combine the most relevant and effective elements of traditional sales methodologies into a flexible and adaptable framework that uniquely matches your typical sales environments.
FLEXIBLE PROCESSES
The same is true of sales processes - there is simply too much variation from one opportunity to the next for a fixed and unyielding standard process to be effective every time. For example, a renewal with an existing customer is usually far less complex than a new project in a prospect we have never sold to before.
So we adopt a situational approach: the value selling system®️ enables sales people to follow different paths in their sales process on an opportunity-by-opportunity basis, driven by the particular circumstances of the specific deal.
INHERENTLY ADAPTABLE
Finally, we believe that systems, processes and methodologies should support your sales people's creativity and initiative, rather than suppress it. We have designed the value selling system®️ to act as a supportive skeleton, rather than a restrictive cage.
The system provides a flexible framework that is inherently adaptable and helps your sales people to accurately assess which particular strategies and tactics are likely to give them the best chance of success in any individual opportunity.
EXPERTS IN APPLYING VALUE-BASED SELLING TO COMPLEX B2B SALES
Our value selling system® has the potential to empower every member of your sales organisation - from your most recent recruit to your most experienced veteran - to make the connection between the critical business issues of their customers and the strategic business value of your solution...
TO LEARN MORE ABOUT OUR DISTINCTIVELY DIFFERENT APPROACH TO VALUE-BASED SELLING, CONTACT US TODAY