OUR CLIENTS
Over the years, we've worked for or with almost every type, shape and size of B2B-focused tech-based business but we have a particular focus on fast-growing scale-up organisations.
By applying the principles on this website, we've enabled them to stand out from the crowd, shorten sales cycles, improve win rates, increase average deal values and out-perform their competition.
We've always learned a huge amount from every engagement, paid close attention to the latest sales best practices, and continuously refined our approach. Perhaps we could help you achieve similar success? Let's get a conversation started today .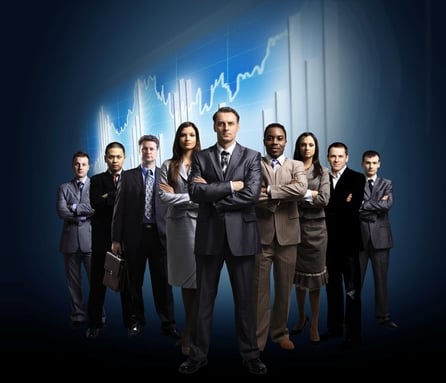 A SMALL SELECTION FROM 100+ RECOMMENDATIONS ON

LINKEDIN
"Bob has an unusual combination of big-picture thinking and tactical detail. Very good at giving really actionable advice and bring the whole team along on the journey. He is always up-to-date on all the latest trends and buzzwords, but without slavishly following them."
Andrew Bredenkamp, Founder and CEO, Acrolinx
"Bob is one of only three contributors to be invited to submit a regular column for the International Journal of Sales Transformation. His excellent content has appeared alongside contributions from the likes of Cambridge Judge Business School, Harvard Business School and McKinsey. Bob's style is open and approachable yet authoritative. Always focused on current, real-world issues, Bob's contributions are based on a sound knowledge of the wider sales and marketing literature and a thorough understanding of the day-to-day practicalities of managing a sales organisation."
Nick de Cent, Managing Director and Editor, The International Journal of Sales Transformation
"I've been a keen follower of Bob's insights and commentaries on the Complex Sale for some years. To anyone working in complex client sales environments, I thoroughly recommend they do the same. Bob brings experience, passion and clarity of message to a critical core competency regardless of size of firm or employer."
Andy Green, Senior Client Director, Accenture Academy
"Bob helped me transform my sales team capability providing guidance, clarity to the sales process and leveraging upon his many years of experience. With a practical can do attitude, Bob utilises a calm methodical approach to introduce and instil long term change in the sales process, lifting the sales teams capability. The results have been impressive and I would have no hesitation in recommending Bob to other businesses that need to transform their sales function..."
David Keeling, COO, Bango Limited
"Bob has an excellent balance of helping with the bigger picture but is also prepared to role his sleeves up and focus on the detail. He really understands how people buy and how to design and implement the customer acquisition process in a consistent and effective way. Bob has an ability to get teams thinking about the right issues and is an excellent facilitator in helping getting the questions answered. He did an outstanding job when working with me at OmPrompt to develop the positioning on Customer Automation Management. If you are thinking about designing or refreshing your value proposition and how you take that to market I would highly recommend Bob..."
Bob Godfrey, COO, OmPrompt
"I initially engaged Bob to help Rosslyn to refine our messaging and go-to-market processes. He helped to bring impressive clarity to our positioning and enabled us to speak in a distinctively different voice from the companies we competed with for our customer's attention. His work on our sales processes enabled us to bring best practices, winning habits and sound disciplines to bear in our day-to-day sales activities..."
Charlie Clark, CEO, Rosslyn Data Technologies
"Bob is a very rare breed; a truly analytical mind, a great understanding of B2B technology sales and marketing and two steps ahead of most people on technology trends. With over 20 years of experience, Bob knows what fast growth technology businesses need to drive sales in a fast changing business landscape and makes the process simple. I'd recommend him to all progressive technology businesses!.."
Sandy Purewal, Executive Chairman, Octopus Group
"Bob stands out as a consistent resource of provocative insight. His excellent advice is centred around increasing value for all three parties in the business generation trinity - sales, marketing and the customer. Absolutely the way forward for business engagement and thanks to Bob for leading the fray on this..."
Steve Mace, Sales Director, Interoute
"Bob is an outright expert in B2B Sales and Marketing. He manages to achieve a rare balancing act - combining deep knowledge with real-world practical wisdom that delivers results - in our case almost instantly. I highly recommend him and would not hesitate to work with him again..."
Ritz Steytler, CEO, PxP-Servebase
EXPERTS IN APPLYING VALUE-BASED SELLING TO COMPLEX B2B SALES
Our value selling system® has the potential to empower every member of your sales organisation - from your most recent recruit to your most experienced veteran - to make the connection between the critical business issues of their customers and the strategic business value of your solution...
TO LEARN MORE ABOUT OUR DISTINCTIVELY DIFFERENT APPROACH TO VALUE-BASED SELLING, CONTACT US TODAY