According to SiriusDecisions, today's CEOs and sales leaders regard their #1 sales challenge as "our sales people's inability to connect the business value of our offerings to the business issues of our customers". It's resulting in increasing price pressures, lengthening sales cycles and declining win rates.
Perhaps we shouldn't be too surprised. Senior customer decision-makers regard business insights as at least 4* more valuable than product information - and yet the average sales person is at least 4* more confident talking about product capabilities than they are having a serious discussion about business issues. No wonder we have a disconnect!
Some organisations hope that sales training or sales enablement programmes alone will deliver salvation, but these investments often show disappointing results when it comes to lasting impact on sales performance. In our experience, the most effective way of achieving sustainable improvement is to adopt a modern sales philosophy (we call ours "selling in the breakthrough zone") combined with a scalable, flexible methodology (we call ours the "value selling system").
our philosophy: selling in the breakthrough zone
Traditional "solution selling" approaches - in which the sales person attempts to uncover the prospect's obvious needs and demonstrate how their products and services can satisfy them - are increasingly ineffective. The majority of sales people are still selling in this "me-too" zone, in which every vendor seems to be solving similar problems in a similar way - leaving the customer to buy on price because they perceive little difference in value.
Today's most effective sales people and sales organisations have learned how to "sell in the breakthrough zone®". They have broken free from the status quo by constructively challenging their customer's thinking, uncovering previously unrecognised or undervalued needs and introducing fresh perspectives. This philosophy is enabling them to solve more valuable problems in a distinctively differentiated and more effective way - and allowing them to justify a price premium for their inherently more valuable solutions.
our methodology: the value selling system
Our value selling system® methodology puts the breakthrough zone selling philosophy into practice. It is optimised for complex B2B sales environments with lengthy multi-stage customer decision journeys that involve significant numbers of actively engaged stakeholders. The system is designed to equip every member of your sales organisation - from your most experienced veteran to the most recent new recruit - to create, capture and confirm your unique value for every member of your customer's decision team.
And when it comes to putting these principles into practice the Value Selling System powered by Membrain offers a flexible and adaptable sales effectiveness platform that can either be integrated into your existing salesforce.com environment or implemented as a stand-alone CRM solution that is specifically optimised for today's complex B2B sales environment.
optimised for today's complex B2B sales environment
Our typical clients are B2B-focused tech-based scale-up businesses selling high-value replicable solutions through rapidly-expanding sales organisations, although our breakthrough zone philosophy and value selling methodology have also been very successfully embraced by well-funded high-growth late-stage start-ups as well as the more entrepreneurial business units of older-established corporate organisations.
benefits of a modern systematic approach
Our systematic approach to creating, capturing and confirming unique customer value is helping our clients to build stronger pipelines, to shorten sales cycles, to improve win rates, to increase deal values, to on-board new sales hires faster and to progressively reduce the performance gap between their best sales people and the rest.
If you're determined to achieve the same in your sales organisation and you suspect that we might be able to help, please get in touch today via the contact form on this website or click on this link to set up a meeting.
Let's get a conversation started!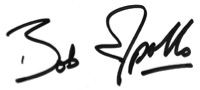 Bob Apollo - Founder - Inflexion-Point Strategy Partners
EXPERTS IN APPLYING VALUE-BASED SELLING TO COMPLEX B2B SALES
Our value selling system® has the potential to empower every member of your sales organisation - from your most recent recruit to your most experienced veteran - to make the connection between the critical business issues of their customers and the strategic business value of your solution...
TO LEARN MORE ABOUT OUR DISTINCTIVELY DIFFERENT APPROACH TO VALUE-BASED SELLING, CONTACT US TODAY