VALUE SELLING SYSTEM®: ADVANCE
Most traditional "sales processes" are expressed as a linear series of prescriptive steps that sales people are expected to follow in order to drive an opportunity towards closure. But complex B2B buying journeys are rarely as straightforward - they are characteristically non-linear and frequently involve stakeholders with different and often competing priorities and perspectives.
The most significant concept behind the ADVANCE module of the value selling system® is that instead of insisting that our sales people follow a single rigid one-size-fits-all sales process we should instead focus on equipping them to better understand and more effectively facilitate each prospective customer's unique, often-convoluted and frequently-confusing buying journey.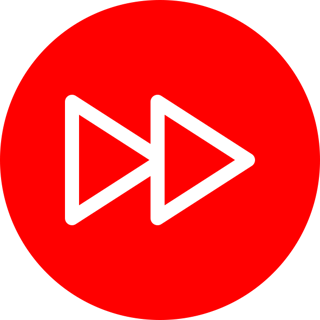 An impressive range of studies have concluded that one of the critical factors that separates top sales people from the rest is that they plan more effectively. The value selling system® includes territory, account, opportunity and key interaction planning templates and checklists that reflect the latest best practices and proven winning habits, guide your sales people's actions and equip them to make intelligent choices about their strategies, priorities, tactics and activities.
For the vast majority of your prospective customers, buying anything of value can become a complex and complicated business. Rather than enforcing a single over-rigid and inflexible sales process, the value selling system® focuses instead on tracking your prospective customer's progress through the various key phases of

their

buying journey, on enabling your sales people to facilitate their progress and on helping each prospect to make the best possible buying decision.

CRITICAL SALES ACTIVITIES

One of the other characteristics that separates top sales performers from the rest is their ability to learn from experience. Based on a combination of proven industry best practice and the specific winning habits of your own top sales performers, the value selling system® highlights the critical sales activities that accumulated experience has proven need to be completed during each phase to accurately qualify (or re-qualify) the potential opportunity and facilitate the prospect's buying decision process.
Today's customers have become immune to traditional "hard closing" techniques. They will buy when

they

are ready - and not before. In fact, most traditional closing techniques make it less likely they will buy, rather than more. The value selling system® enables your sales people to identify and secure the incremental progressive commitments that they need to gain from their prospect during

each

phase of the journey in order to advance the prospect's decision-making process and increase their chances of winning.

EXPERTS IN APPLYING VALUE-BASED SELLING TO COMPLEX B2B SALES
Our value selling system® has the potential to empower every member of your sales organisation - from your most recent recruit to your most experienced veteran - to make the connection between the critical business issues of their customers and the strategic business value of your solution...
TO LEARN MORE ABOUT OUR DISTINCTIVELY DIFFERENT APPROACH TO VALUE-BASED SELLING, CONTACT US TODAY