I work closely with a carefully chosen group of solution and professional partners, each of whom share my passion for systematically improving the professionalism, performance and predictability of complex B2B sales.
My solution partners include HubSpot, the all-in-one marketing, sales and CRM platform, InsightSquared, the leading sales analytics platform for salesforce.com, Membrain, the #1 sales effectiveness platform for complex B2B sales, and SalesAssessment.com, the global leader in online sales talent assessments.
My professional partners include the Association of Professional Sales and the International Journal of Sales Transformation.
You can learn more about each of these partners below...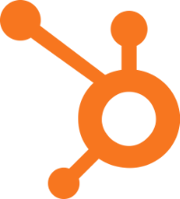 HubSpot pioneered the Inbound Marketing revolution. I'm pleased to have recognised their potential from a very early stage, and have been an enthusiastic user and partner for years. HubSpot is now recognised as one of the world's leading Marketing Automation vendors, but with a vision that extends far beyond their initial focus.
HubSpot now offer an all-in-one marketing, sales and CRM platform that includes a simple yet powerful free-to-use CRM application that offers notable ease of use for smaller sales forces - particularly when combined with their sales productivity solutions.
For fast-growing companies that depend on data to maximise sales performance, InsightSquared is the leading sales analytics solution for salesforce.com users - providing hundreds of customisable pre-built reports and dashboards for every significant sales metric. I've found their SaaS-based solution invaluable in helping my customers see what's really happening in their sales pipeline, diagnose and deal with risks to revenue, dramatically improve sales forecast accuracy, and identify the most promising opportunities for lasting performance improvement... FIND OUT MORE HERE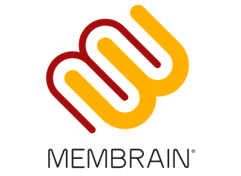 With clients in over 60 countries Membrain is the #1 sales effectiveness platform for teams working with complex sales. The Value Selling System® powered by Membrain can either be implemented as a stand-alone CRM solution or directly integrated into your salesforce.com instance. The solution provides sales professionals with continuous guidance through the entire sales process, while enabling sales leaders to coach their team to a higher level of performance. Membrain has won multiple awards, including the Top Sales Awards and is ranked as a Top Performer by G2Crowd.
Founded in 2008, SalesAssessment.com is widely acknowledged to be the global leader in online sales talent assessment. They cover more than 20 specific sales and sales support roles and currently deliver assessments in over 11 languages.
I've found their assessments to be uncannily accurate predictors of real-world sales performance, and are proving invaluable in helping my customers to make smarter sales hires as well as identifying the most productive areas to focus on when improving the performance of their existing sales people...
OUR PROFESSIONAL PARTNERS
I am pleased to be a leading participant in the work of the Association of Professional Sales [APS]. I believe that the APS has a critical contribution to make in ensuring that modern selling practices are trusted and respected. The APS holds regular events throughout the year and an excellent annual conference and is at the forefront of promoting professional sales qualifications and encouraging everyone in the sales profession to commit to continuous personal development. You can learn more about the benefits of membership by following this link.
The International Journal of Sales Transformation [IJST] is the new journal for the promotion of sales excellence. Focusing on complex sales and transactional selling at scale, the IJST's content is a mix of quality journalism, insightful opinion and research by current sales leaders and academics. The IJST's mission is to help enhance the professionalism of sales organisations by bridging the gap between businesses and academic research and offering the best of both worlds. I'm very pleased to contribute a regular column. You can find out how to subscribe by following this link.