WELCOME TO INFLEXION-POINT
I'm Bob Apollo , founder of Inflexion-Point Strategy Partners and creator of the Value Selling System ®. Throughout my corporate career, I had the great good fortune to work for and with many of the world's leading B2B technology brands and some of the most successful entrepreneurial tech-based businesses, and I'm grateful for the opportunity this gave me to learn from many of the smartest minds in B2B sales and marketing.
I'm now enjoying the opportunity to work with a new generation of B2B-focused organisations, helping them to implement value selling principles that are allowing them to stand out from the crowd and win new customers. Perhaps we could help you do the same?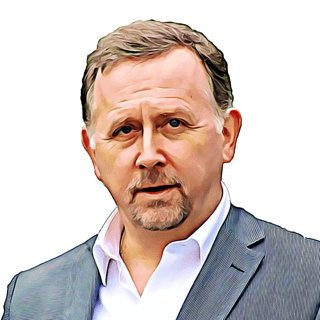 These experiences have served as the foundation for our Value Selling System ®. It's a structured yet flexible framework for systematically improving complex sales performance that - as you might expect - has been continuously extended and updated to reflect the latest research into B2B buying behaviours and incorporate the latest industry best practices.
Most of our clients are tech-based B2B-focused businesses in "scale-up" mode with fast-growing sales organisations, but our value selling principles have proven equally relevant to ambitious well-funded high-growth start-ups as well as to the more entrepreneurially-inclined business units of established corporations.
If you fit into any of these categories and are keen to enable your own sales organisation to sell in the breakthrough zone, we should find the time to talk. Please book a call here, or use our contact form.
SELLING IN THE BREAKTHROUGH ZONE®
Our VALUE SELLING SYSTEM® has the power to enable every member of your sales organisation - from your most experienced veteran to your most recent new recruit - to SELL IN THE BREAKTHROUGH ZONE® by equipping them to progressively create, capture and confirm your uniquely relevant value for every prospect and customer...
TO LEARN MORE ABOUT OUR DISTINCTIVELY DIFFERENT PERSPECTIVE ON SALES EFFECTIVENESS, CONTACT US TODAY