ESTABLISHING CLEAR FOCUS WITH THE VALUE SELLING SYSTEM®
FOCUS, PRIORITISE AND WIN...
Top performing organisations explicitly align sales, marketing and all other customer facing operations around a clear shared understanding of what critical customer issues they are best equipped to solve, the common characteristics of their most valuable customers and prospects, the customer roles that are most likely to act as agents of change, the other key stakeholders that are likely to play key roles in the buying decision and the trigger events and catalysts that set change in motion.
The Value Selling System® also ensures that every member of the team shares the same common understanding of how your distinctive value sets your solutions apart from all the other options available to the prospect - and equips every sales person to tune and tailor your core value proposition in a way that will resonate with the priorities of each specific organisation and stakeholder.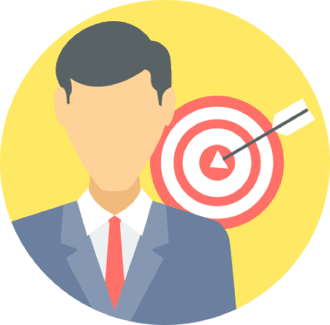 KEY AREAS OF FOCUS IN THE VALUE SELLING SYSTEM®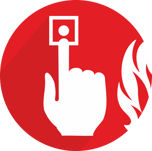 CRITICAL ISSUES
Every potential customer has many more issues than they can possibly afford to address. We'll enable you to accurately distinguish between irritating, important and critical problems - and to explicitly focus on uncovering, developing and dealing with the critical issues that your customers and prospects simply can't afford to ignore - and which you are able to solve better than any other option available to them.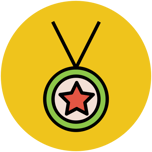 TARGET ORGANISATIONS [IDEAL CUSTOMERS]
Traditional demographic segmentation (based on size, sector and location) is an entirely inadequate way of identifying your top prospects in any complex B2B buying environment. Our approach enables you to identify the technographic, firmographic and situational indicators that define which organisations are worth targeting - and indicate whether they are likely to be an attractive short-term prospect.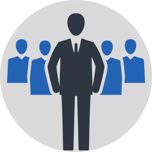 TARGET ROLES [CHANGE AGENTS]
It's all too easy (and far too common) for sales people to find themselves engaging with a prime customer contact who is incapable of driving the change agenda within their organisation. Our approach equips and enables your sales people to judge whether their current contact is capable of mobilising their fellow stakeholders to take action - and if not, to identify and engage the right champion to work through.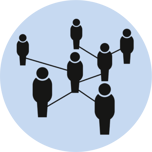 KEY STAKEHOLDERS
According to the latest research, the average complex B2B buying decision involves an average of 6.8 actively engaged stakeholders - and the number often runs into double figures. If these decision makers cannot achieve a consensus, they will either "do nothing" or choose the cheapest option. Our approach equips and enables your sales people to work through and with their identified champion to establish your uniquely relevant value for every stakeholder.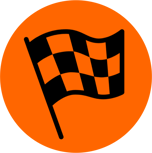 TRIGGER EVENTS
Even well-qualified potential change agents and champions in your ideal customers often have to feel the impact of some form of trigger event or catalyst for change before they recognise that they have a potentially critical problem and start to actively search for solutions. Our approach equips and enables your marketing and sales teams to identify, target and develop these trigger events at the earliest possible phase of your potential prospect's buying decision journey.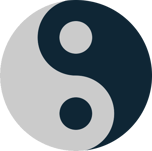 UNIQUE VALUE
In a world where every vendor's message sounds increasingly similar, it's more important than ever to be crystal clear about what sets you apart from all the other options open to your customers. Our approach helps to ensure that your marketing messages and sales conversations are distinctively different from those of your competitors - and both memorable and uniquely relevant to your customers and prospects.