SYSTEMATICALLY ADVANCING THE SALE
In simple one-step transactional sales environments, there are only two likely outcomes: you either win or lose the customer's business. It's more complicated in complex B2B sales, when each call or meeting can also result in a win, a loss or (more likely) either a continuation or an advance.
A continuation is much more common, but much less valuable: the customer agrees to keep talking, but fails to make any other significant commitment. An advance is far more desirable: your customer commits to invest their time, resources or political reputation to move the buying process forward in a specific and tangible way.
It's all too easy for opportunities to get stuck in "continuation" mode, in which there is continuing dialogue, but no meaningful progress - and all the evidence shows that the longer an opportunity remains in this mode, the less likely it is to close.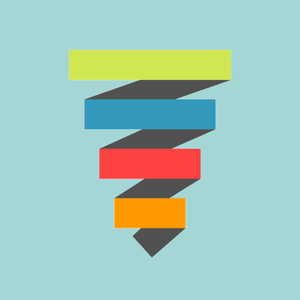 If you are to progressively advance every sale - or recognise as soon as you can that you are unlikely to win - you first need to accurately diagnose where your customer is in their own decision journey, have a series of value-creating conversations, successfully perform a series of critical sales plays, be clear-minded in your plans, and implement proven policies.
But these best practices must serve as a framework and not as a cage. Sales people always need to listen carefully, think creatively and adapt their approach according to the specific circumstances of the moment - and they should always be prepared to qualify out an opportunity that - despite their best efforts - appears to be going nowhere.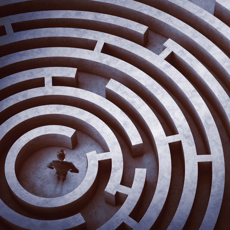 Most traditional "sales processes" are expressed as a linear series of prescriptive steps that sales people are expected to follow to drive an opportunity towards closure. But customer decision journeys are rarely straightforward - they are characteristically non-linear and often involve large numbers of stakeholders with different and often competing priorities and perspectives.
To succeed, you have to accurately diagnose where your customer is in their journey and identify and assess the motivations of the key stakeholders. You need to facilitate the customer's evolution from being unconcerned through to progressively helping them to answer the critical questions "why change", "how to change", "what to change to" and "when to proceed" - and all the while leading towards, rather than with, your solution. >>
Successful sales people consistently manage to master a series of value-creating sales plays, starting with target identification and prospecting, and moving through the initial conversation, assessing their prime contact and other key stakeholders, the discovery process, opportunity qualification, establishing their distinctive value, proposing, negotiating and closing.
These sales plays may blur and overlap. But each has a critical contribution to make to the chances of ultimate success in a complex B2B sale. If any one of these plays are missed, rushed or mismanaged, the probability of failure increases. If multiple plays suffer in this way, the probability of failure is compounded. Our value selling system® is designed to guide sales people through what best practice confirms they need to know and do during each critical play. >>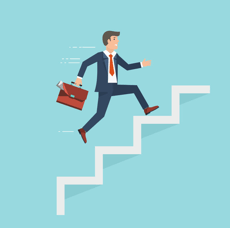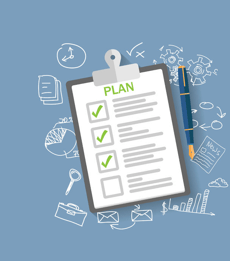 According to Neil Rackham, author of SPIN Selling, "a consistent finding about successful sales people is that they put effort into planning - good selling depends more on good planning than any other single factor". If a territory is worth developing, if an account is worth targeting, if an opportunity is worth pursuing and if a meeting is worth having, it is worth planning for.
Planning is not an academic exercise. It is designed to clarify understanding, assess priorities and drive action. The value selling system® includes short, concise and simple templates for each of these levels - territory, account, opportunity and meeting plans. The first three should be reviewed and revised on a regular basis to reflect the latest learning. Any long-term plan that is written once and then never reviewed or changed wasn't worth writing in the first place. >>
Successful organisations tend to establish simple, effective policies that set clear expectations, guide consistent behaviour and support best practices. The same is true of selling. We've identified a handful of areas where having clear policies can help ensure that your sales people make smart choices that result in positive outcomes.
These include how to respond to price requests, how (and when) to conduct demos and how (and whether) to respond to unanticipated requests for proposal (RFPs). You may have others that are relevant to your particular sales environment. These are all areas where your organisation's accumulated expertise can help individual sales people to react in the most effective way when faced with a range of predictable circumstances. >>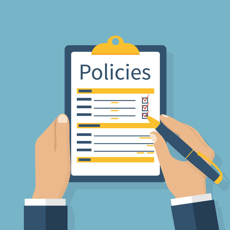 These frameworks, sales plays, plans and policies all play an important role in spreading proven best practices and winning habits across the sales organisation. They can serve to remind experienced sales people of what they need to know and do during critical phases of the sales cycle, and they can help newly recruited sales people to quickly master the essentials of sales success in their new employer's environment. Some of the information is already known - occasionally elements have been formally documented but more often they are in the heads of a few experienced individuals. These insights just need bringing together in a form that everyone can access and benefit from.
And that, of course, is exactly what the value selling system® has been designed to facilitate...
EXPERTS IN APPLYING VALUE-BASED SELLING TO COMPLEX B2B SALES
Our value selling system® has the potential to empower every member of your sales organisation - from your most recent recruit to your most experienced veteran - to make the connection between the critical business issues of their customers and the strategic business value of your solution...
TO LEARN MORE ABOUT OUR DISTINCTIVELY DIFFERENT APPROACH TO VALUE-BASED SELLING, CONTACT US TODAY