TAKE THE NEXT STEP IN

YOUR

VALUE SELLING JOURNEY...

I like to think that I have developed a well-deserved reputation for systematically applying value selling principles to complex B2B sales environments.
Drawing upon on the latest research into B2B buying behaviour, my Value Selling System® has the power to equip and enable every member of your sales team to establish your unique solution value in every customer interaction.
If - like the majority of today's sales leaders - you are determined to improve your sales people's ability to understand buyer needs and connect them to the business value of your solution, I can help you get there.
Find out how I could enable your sales organisation to take value selling to the next level by sending me an email, booking a 15-minute discovery call or filling in the form on the right.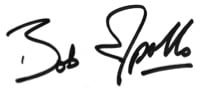 Inflexion-Point Strategy Partners | 4 Chippenham Close | Lower Earley | Reading | RG6 4AY | UK