WELCOME TO INFLEXION-POINT STRATEGY PARTNERS
I'm Bob Apollo, founder of Inflexion-Point Strategy Partners and creator of the Value Selling System®. I've had the good fortune to work for and with many of the world's leading B2B technology brands and most successful entrepreneurial tech-based businesses. I'm grateful for the opportunity this has given me to keep up to date with the latest B2B sales and marketing strategies and techniques from some of the smartest brains in the industry.
I'm now relishing the opportunity to act as a coach and advisor to a new generation of forward-thinking B2B-focused organisations, helping them to implement value selling principles that are enabling them to outperform their less progressive competitors and win the battle to engage, acquire and retain the most attractive customers.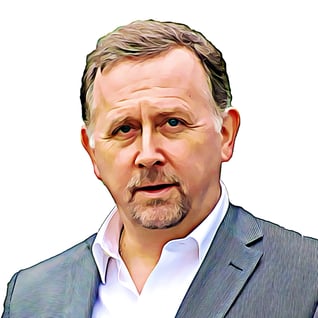 Over the years, I've progressively developed what is now known as the Value Selling System®. It's a structured yet flexible approach to systematically improving sales performance that - as you might expect - has been continuously evolved to relect the latest research into B2B buying behaviours and incorporates the latest industry best practices.
Our typical clients are mostly B2B-focused B2B-focused businesses in "scale-up" mode with fast-growing sales organisations employing 10-100+ sales people, but we've also successfully worked with fast-growing well-funded start-ups as well as the entrepreneurial business units of more mature organisations. In all cases, their solutions tend to be strategic purchases that have a lengthy and complex buying process involving multiple stakeholders.
If you match any of these profiles and are keen to take your organisation to a higher level of sales effectiveness, we should probably find the time to talk. Why not take the first step by getting in touch here?
THE INFLEXION-POINT ADVANTAGE
We'll help you ensure that every member of your sales team - from your most experienced veteran to your most recent new recruit - is equipped to create and capture mutually meaningful value in every customer interaction...
TO FIND OUT HOW, CONTACT US TODAY
LATEST BLOG POSTS
Filling the Value Vacuum
The precise proportions vary a little depending on what researcher you listen to, but the general conclusion is remarkably consistent: the majority of meetings with sales...Read more