A PROVEN APPROACH TO IMPLEMENTING VALUE SELLING
FOUR STEPS TO VALUE SELLING
We've developed a proven 4-step approach to implementing the Value Selling System® that enables our clients to achieve tangible improvements in their ability to create, capture and justify their unique business value in just a few short weeks...
4 STEPS TO IMPLEMENTING THE VALUE SELLING SYSTEM®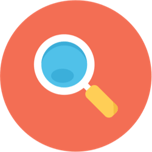 STEP 1: ASSESS YOUR VALUE OPPORTUNITY
We'll start by reviewing your current situation and establishing your desired future state, assessing your current processes, programmes, sales tools and marketing materials against current best practice and agreeing what needs to change if you are to consistently create, capture and defend your unique business value. This exercise will include interviews with key players in your sales organisation and executive leadership team.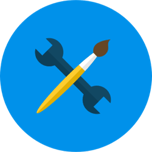 STEP 2: DEVELOP YOUR VALUE ENABLERS
In this phase, we'll work with you to customise the four key elements of the Value Selling System® - FOCUS, PROCESS, PLAYBOOKS and PLANS to reflect your unique business environment and key sales priorities, including advising how to configure your CRM solution to more effectively guide your sales people in what they need to know and do in order to consistently create, capture and defend your unique business value.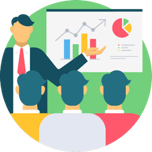 STEP 3: IMPLEMENT YOUR VALUE ACADEMY
Using the customised value selling sales tools, materials and processes we've developed with you during the develop stage, we'll train your sales people to apply your unique implementation of the Value Selling System® to identify, target, engage, qualify and convert more of the right sort of prospects, making extensive use of interactive workshops and customised roleplays that enable them to practice and develop their skills.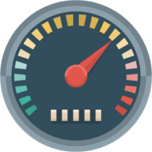 STEP 4: EVOLVE YOUR VALUE CAPABILITIES
Your markets, customers and competitors won't be standing still - and neither should you. We always seek to establish a long-term trusted advisor relationship with clients that leverages sales analytics, regular assessments and sharing the latest best sales practices to help you identify, address and implement the most promising opportunities for continuous sales performance improvement.
ESTABLISHING YOUR DISTINCTIVE BUSINESS VALUE
Our Value Selling System® can empower every member of your sales team - from the most experienced veteran to your most recent new recruit - to systematically establish your distinctive business value in every customer interaction...
TO FIND OUT HOW, CONTACT US TODAY ⇦
LATEST BLOG POSTS
Contrast drives change
When you crunch the numbers, the most common outcome of even apparently well-qualified complex sales opportunities is a loss - not to an alternative solution, but to the...Read more