A BUILDING SCALABLE BUSINESSES GUIDE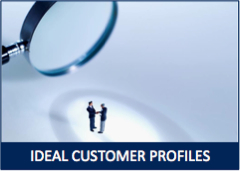 Completely revised for 2014, our latest guide to creating Perfect Customer Profiles and Key Stakeholder Personas is an essential resource for any B2B sales and marketing organisation that wants to systematically attract, engage, qualify and persuade more of the right sort of prospects - and avoid wasting their time pursuing "opportunities" that are never likely to close.
Our step-by-step guide will help you to:
Identify the common structural, environmental, behavioural and situational factors that characterise your most valuable potential customers
Identify the key stakeholders in the buying decision process and understand their most pressing goals, issues, motivations and concerns
The guide includes simple templates that enable marketing organisations to focus on finding more of the right sort of prospects - and equip sales teams to better qualify and engage their most promising opportunities.
Why wait to get started? Simply fill in the form on the right...