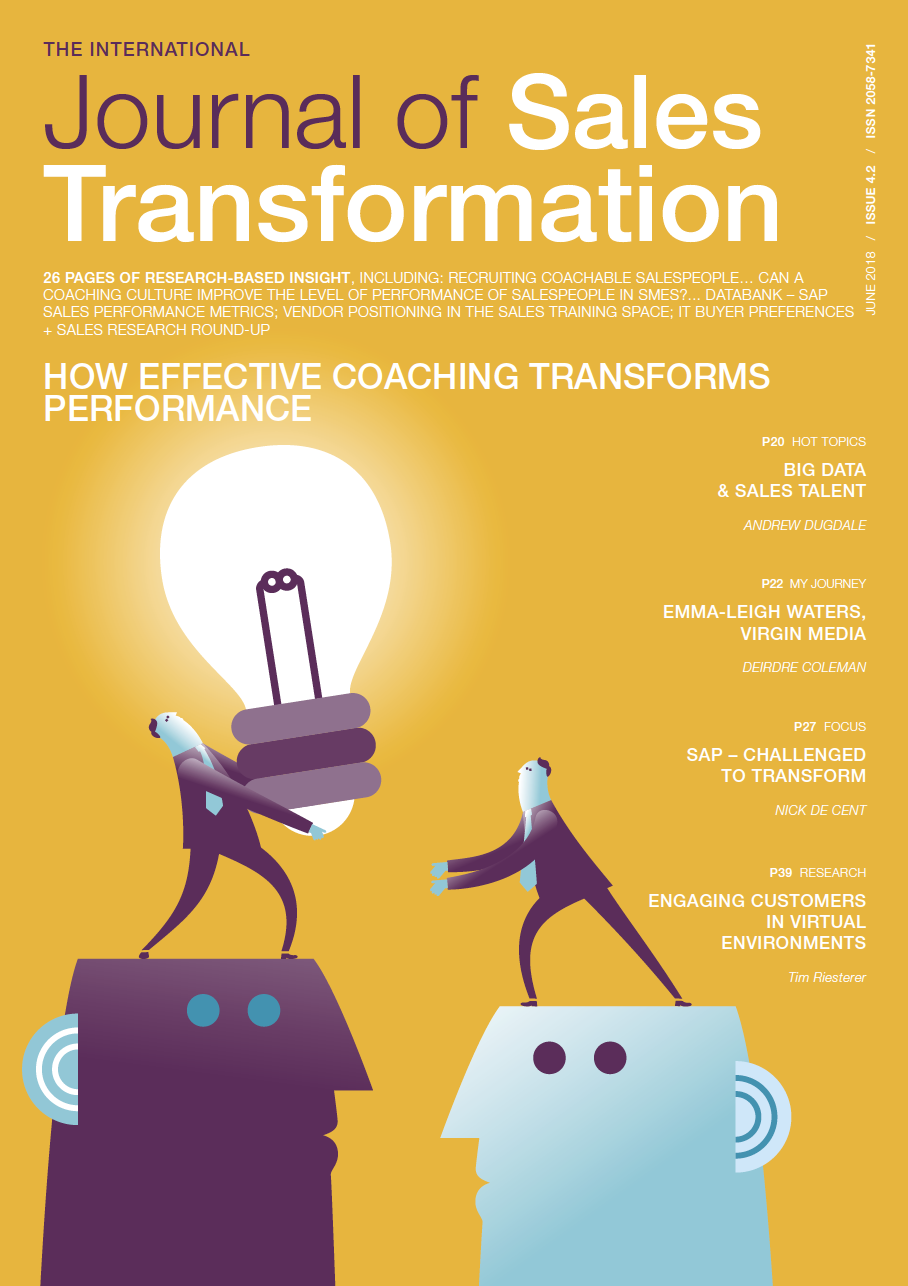 My latest contribution has just been published in the June 2018 edition of the always-excellent International Journal of Sales Transformation. You'll find a limited-period free subscription offer at the bottom of this reprint - I strongly recommend that you take advantage!
I used the opportunity to focus attention on an area that has become a particular interest of mine: using coaching techniques to help our sales people develop significantly more effective opportunity strategies.
I've observed organisations that do a particularly effective job of opportunity coaching, viewed others at the opposite end of the scale that appear to ignore the topic altogether, and seen and experienced most points in between.
There seem to be a handful of consistent success factors...
Read More